Journalist and campaigner criticises timing of Suella Braverman's call to ban XL Bullies
11 September 2023, 10:53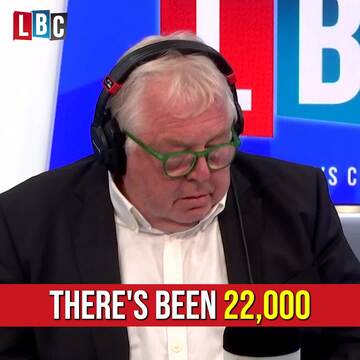 Journalist calls out Home Office for delayed action on dangerous dogs
After a dog attacked three people on Sunday, Nick Ferrari speaks with Daily Mirror editor Alison Phillips who has been campaigning for tougher laws around dangerous dogs.
Ms Phillips began by expressing her anger to Nick, exclaiming: "If we were having this frequency of people being killed, children being killed in nice leafy areas of Surrey, the Home Secretary would've been all over this years ago."
She then expressed her frustration that action is only being taken now following video footage of the most recent attack.
Three people including an 11-year-old girl were attacked on Sunday in Birmingham by an American XL bully, prompting an investigation as Home Secretary Suella Braverman looks into a ban of the breed.
READ MORE: Home Secretary 'pushing for XL Bully ban' after crazed dog mauls 11-year-old girl in Birmingham
She went on: "A lot of these attacks are happening in the poorest areas where people are talking around with threatening dogs fairly frequently.
"People in power don't see it, they don't understand it and they have not responded until they have had a bit of video shown to them on Twitter (X)."
She continued: "As they are often in areas where there is poverty...there's just a sense that somehow these children's lives don't matter as much as other children's lives."
READ MORE: Terror suspect Daniel Khalife to appear in court today charged with escaping custody at HMP Wandsworth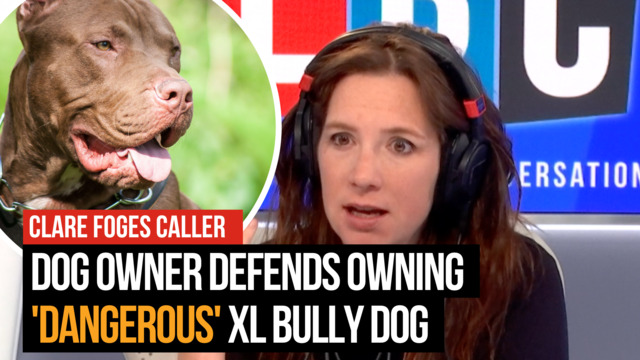 XL Bully dog owner says chihuahua's are more dangerous
Ms Phillips then noted that the dogs are "bred as weapons", and said that it is the "equivalent of somebody walking around with a machete".
She went on: "We have older people who don't want to leave their homes because they're terrified, we now have children who don't want to go to their local park."
When questioned by Nick if she had picked up any movement from the Home Office on taking action she stated that there was, but pointed out that a simple ban on XL bullys would not be enough, telling Nick that breeders would simply "breed around" any legislation.
Ms Phillips concluded by stating that a "thoughtful approach" is required to combat the issue, also noting that "much more work" must be done on existing rules around out-of-control dogs.