Labour Activist Accuses Israel Of "Exploiting" Holocaust
17 October 2016, 08:40 | Updated: 19 October 2016, 09:53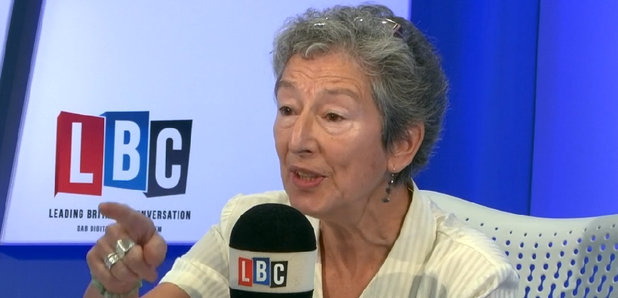 A senior Labour activist came on to LBC to insist the party does not have a problem with anti-semitism, then accused Israel of "exploiting" the Holocaust.
- Labour MP Fights Back Tears Over Anti-Semitism Comments
Naomi Wimborne-Idrissi told Nick Ferrari that the issue of anti-semitism within Labour has "been blown out of all proportion".
But during the interview, Ms Wimborne-Idrissi, who is the Vice-Chair of Labour in Chingford, claimed that Israel has "inflicted" the Holocaust on other people.
She said: "When it comes to the Holocaust, of course, there must never be any minimisation of that horror.
"It's inflicted on other people in the sense that apologists for Israel use the suffering of Jews to excuse the suffering of Palestinians. I hear it all the time: 'Oh, they've suffered so much, let them get on with it'.
"I'm not saying that Israel is committing a Holocaust. I'm saying they use and exploit the fact of the Holocaust to justify what are, in some cases, crimes against humanity."
Speaking of her position, Ms Wimborne-Idrissi said: "I believe that justice is an entitlement of everybody, regardless of their background.
"So the mass slaughter of Jews in Europe should never be inflicted on others. That's my view and that includes Palestinians. But for that, I'm called a self-hating Jew."