Shadow Chancellor Rachel Reeves reveals she doesn't 'have any plans to introduce wealth taxes'
5 January 2023, 09:59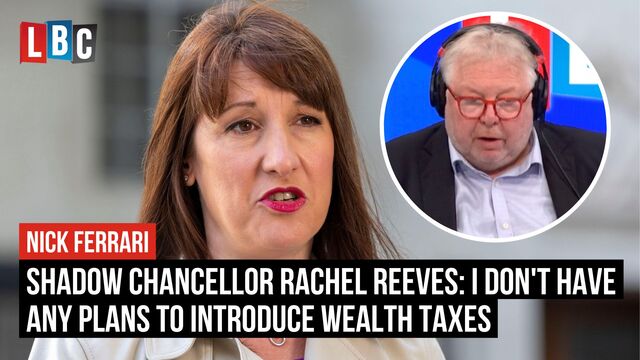 Rachel Reeves: I don't have any plans to introduce wealth taxes
Labour Shadow Chancellor Rachel Reeves made it clear on Nick Ferrari's show that she "doesn't have any plans to introduce wealth taxes".
Shadow Chancellor Rachel Reeves told Nick Ferrari at Breakfast on LBC that she "doesn't have any plans to introduce wealth taxes" should Labour win the next general election.
This comes after Sir Keir Starmer promised a "decade of national renewal" in his first speech of the year, hitting back at Rishi Sunak's five-point plan.
Labour MP Rachel Reeves made clear that there "won't be any unfunded, un-costed" proposals with Sir Keir Starmer as Labour leader, unlike past Labour manifestos.
She told Nick: "The fact is that taxes today are at their highest level for 50 years and the Conservatives, just in this parliament, have introduced something like more than 20 new or higher taxes. The reason they're having to increase taxes is because they've failed to deliver economic growth."
The Shadow Chancellor claimed that she is "absolutely determined" that Labour will get the "Great British economy growing again".
READ MORE: PM's five pledges for Britain: Halve inflation, grow economy, slash debt, cut NHS waits and tackle channel migrants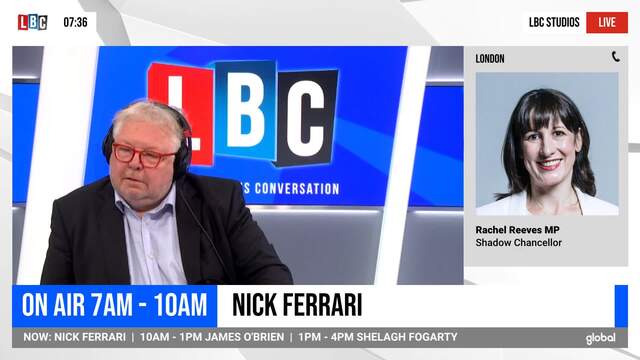 Labour frontbencher slams Sunak's plan for the UK
Ms Reeves put the Tories on blast: "The fact that we've got no growth, we've got double digit inflation, we've got all these small boat crossings, we've got 7million people plus waiting for hospital appointments - getting those problems a little bit better than they are today is hardly a crowning achievement after 13 years of Conservative government."
"I think what people will be asking themselves are these questions: Are my family and me better off? Are the public services in better condition than they were 13 years ago? And frankly is anything in our country working better than it was 13 years ago?
The answers to those questions are a resounding no and that's why people are turning away from the Conservatives and looking to Labour," the Shadow Chancellor declared.
READ MORE: Starmer to promise 'decade of national renewal' after Sunak pledges to halve inflation