Nick Ferrari In Fiery Row With Campaigner Over Calls To Ban "Racist" Zulu Film
29 June 2018, 13:32
Nick Ferrari became embroiled in a heated row with a campaigner over calls for a charity screening of the film Zulu to be scrapped because it's "racist".
The Michael Caine classic is being shown at Folkestone's Silver Screen Cinema in Kent on Saturday to raise money for armed forces charity SSAFA.
But, 28 people have signed an open letter calling for the event to be axed.
Writing to the town's Mayor, campaigners said: "We wholeheartedly support the efforts being made to raise funds for SSAFA, the Armed Forces Charity.
"But we believe that the choice of the film Zulu, with its inaccurate portrayal of historical events and its distortions and racist overtones, could have a negative effect on relationships within the changing and richly diverse communities here in Folkestone."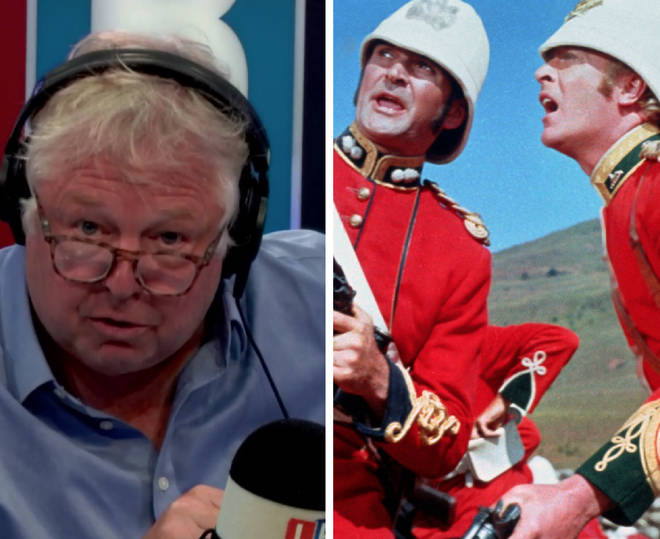 The war movie is based upon the 1879 Battle of Rorke's Drift where a small number of British soldiers defended a farmhouse from around 4,000 Zulu warriors.
Simon Wooley, director of Operation Black Vote, told Nick Ferrari on Friday that the decision to show the film was "ill-advised".
But he clashed with the LBC presenter when he insisted the film was "steeped in jingoism".
"In what way is it jingoistic?" Nick asked four times before he cut the campaigner's mic to try and get a response.
But Mr Wooley hit back: "You ask me to speak and then you keep talking over me."
At one point an LBC listener joined in too, accusing the campaigner of "talking absolute rubbish".
Watch the heated row unfold in full above.