Nick Ferrari Brilliantly Sums Up Labour's Shadow Cabinet
12 December 2016, 07:40 | Updated: 12 December 2016, 11:15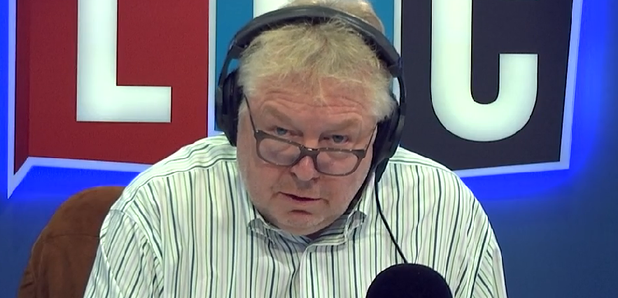 Nick Ferrari brilliantly dismissed claims by a leading Corbynista that Labour were the "government in waiting".
George Aylett, a Labour candidate at last year's General Election, suggested that Labour were in pole position to take advantage of the government's struggles over Brexit.
He said: "Electoral history shows that oppositions don't necessarily win, but government's lose. It all depends what happens with the Brexit deal negotiated by the Tories.
"If they fail to deliver, Labour need to offer the better alternative and they need to be seem as the government in waiting."
But Nick hit back: "You honestly think my listeners look at that bunch who form the shadow cabinet and see them as a government in waiting?
"They look like the barroom scene out of Star Wars. They're the weirdest collection you've ever seen. They've actually got no experience."
When George disagreed, Nick asked him: "Tell me the powerhouses that are waiting to roar into power. Run the names past me. Who are the hot shots?"
The response: "Well, you've got Jeremy Corbyn, you've got Keir Starmer. I think we've got an excellent team of people.
"What's the alternative though? Spending months and months looking inwards at Jeremy Corbyn to likely win the Labour leadership again? I don't think it's helpful to call for Corbyn to go."
Categories: Jeremy Corbyn | Labour