Nick Ferrari Battles Vegan Activist In Very Heated Meat Eating Row
28 November 2018, 13:13
Nick Ferrari had to tell a vegan activist to "be quiet" as the pair became embroiled in a very heated row over eating meat.
It's after a video surfaced online showing protesters storming a Brighton steakhouse.
They played recordings of "screaming" cattle being slaughtered before diners booed them out of the restaurant.
Nick said it was "unfair" for "loud-mouth" protesters to have even entered the business - arguing that if they wanted to demonstrate they should have done it out.
But, animal activist Joey Carbstrong accused the LBC presenter of supporting the suffering of animals.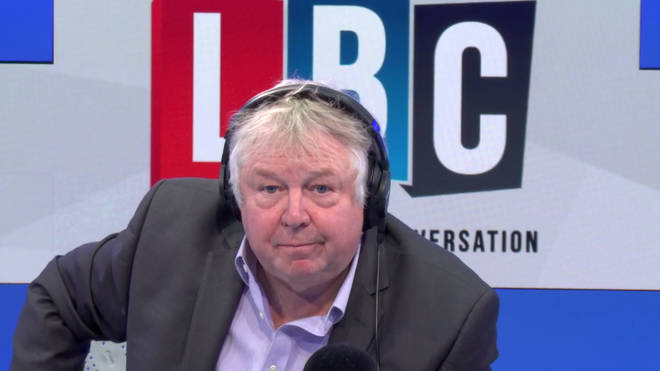 And then the interview went from 0-60 very, very quickly.
At one point, the guest repeatedly tried to dodge one of Nick's questions.
"What's your problem?" Nick asked. "Why don't you answer a question?"
The row lasted well over eight minutes and LBC listeners loved it.
Watch it unfold above.