Senior Ukip Spokesman Quits Live On LBC Over Bolton's Leadership
22 January 2018, 07:23 | Updated: 22 January 2018, 07:36
John Bickley quit from his position as Ukip's Immigration Spokesman live on LBC in protest at Henry Bolton's leadership.
Mr Bickley called on Mr Bolton to step down from the leadership over his relationship with Jo Marney, who has been accused of sending racist and offensive messages.
He told Nick Ferrari: "As Immigration and Integration Spokesman, I will be resigning today. I'm not going to do the job for Mr Bolton.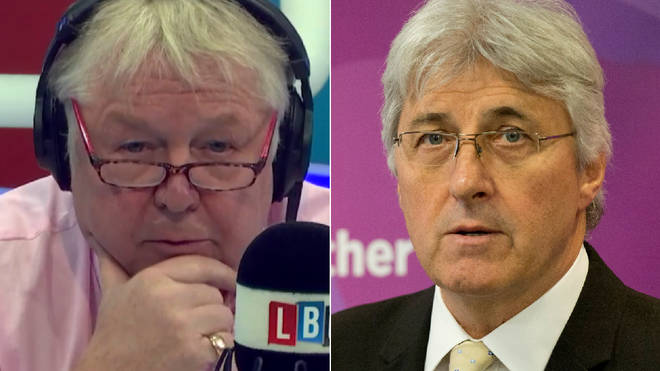 "We need to make it clear to Mr Bolton that his time is up. It would really be in his interests in going to sort out his personal life and get away from politics.
"By a number of people resigning and saying they don't want to work with him, that helps make up his decision for him."
Deputy Leader Margot Parker has also stepped down following the controversy over Mr Bolton.
He ended his relationship with Ms Marney, choosing to put the party ahead of his relationship. But they couple were photographed together on the tube last week.
Mr Bickley had this message for Ukip voters: "I want to take this opportunity to apologise on behalf of the party, I'm really sorry for what they are being put through. These past 18 months has just been not good enough.
"I'm afraid Mr Bolton's political career is over. I would ask him to consider the following. It's been a torrid three weeks for him, I would suggest he needs to decide on his future personal relationship either with Ms Marney or possibly getting back with his wife and young kids.
"He needs to get away from politics, because as long as he is in politics, this is going to be hung around his neck. It is not in his interests to stay around."
He made one other startling admission during the interview: he'd never heard of Henry Bolton before he was elected as leader.