"The People Have Already Had Their Say": Nick Ferrari Roasts Lord Adonis Over Second Referendum
30 May 2018, 08:38
After Lord Adonis told Nick Ferrari he wanted the people to decide whether Britain leaves the EU, Nick Ferrari had the perfect response: "The people have already had their say".
Lord Adonis was backing George Soros' campaign for a second Brexit referendum in a bid to stop the country leaving the European Union.
He said: "Two years ago, nobody had the slightest idea what would happen if we voted to leave.
"What we're doing isn't a threat to our democracy, it's a complete vindication of our democracy. What's happening is a proper democratic process by which we are considering the terms of the deal and we're deciding whether, on mature reflection we want to go ahead."
Nick told him: "When George Soros says that ultimately, it's up to the British people to decide what they want to do, many will say they already have.
"What gives him the right to effectively tell the British people to do it again?"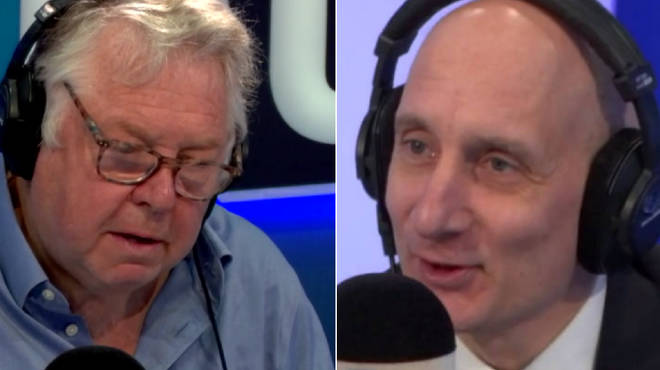 Lord Adonis insisted he was just a private individual giving his opinion, adding: "There are lots of influential individuals who have been giving their views, including Mr Murdoch, who owns a large part of our media, and Mr Dacre, who's Editor of the Mail.
"Everyone has an equal right to express their views.
"It's the British people that will need to decide this, in one of two ways. Either MPs decide it in the House of Commons alone, which would be constitutionally proper.
"But since there has been a referendum on this once, my own view is that the right way to decide whether we like these terms are the British people themselves."