Tory MP Explains Why We Should Welcome The Saudi Crown Prince
7 March 2018, 08:57
The chair of the Foreign Select Committee told LBC that the Saudi Crown Prince is changing things in the country and we should welcome that.
There is controversy over the three-day visit of Mohammed bin Salman, the 32-year-old presumptive heir to the throne in Saudi Arabia.
He is due to hold talks with Theresa May and have lunch with the Queen.
Protests have been planned over the Gulf state's role in the war in Yemen and their human rights record. But Tom Tugendhat told LBC why he thinks the Saudi prince should be welcomed.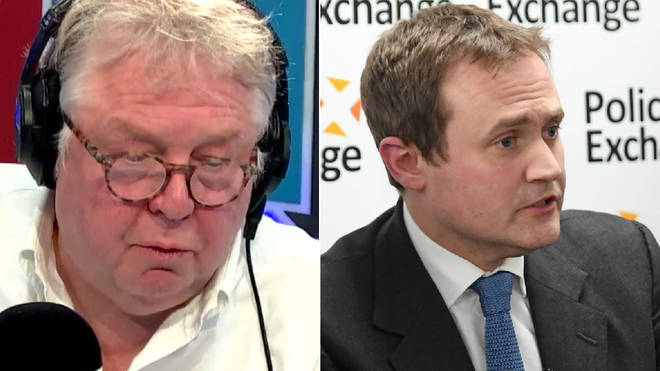 He said: "People are absolutely right to be concerned, because this is a country which has had its problems in the past.
"But look at what this guy is doing. He's the new Crown Prince, he's 32 and he's made a real change already.
"The big change is the way he's trying to change the economy, he's trying to bring women and young people into employment.
"And the most important thing he did is giving a speech in Arabic - which is important because he's speaking to his own people - where he said that Islam needs to go back to the moderate Islam of our grandfathers and not to the radical form that we're seeing today.
"This is really something quite impressive. This could be the real transformation, not just for Saudi Arabia but for the whole region."