'We fear for our lives': Frightened supermarket manager informs Nick Ferrari police take 'hours' to attend shoplifting
27 July 2023, 11:18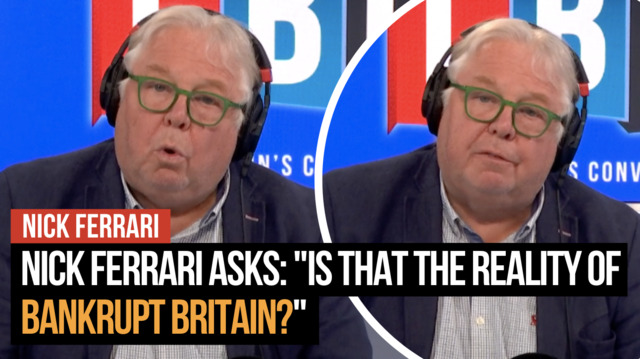 Nick Ferrari: 'Is that the reality of bankrupt Britain?'
Nick Ferrari discusses the huge rise in shoplifting at Co-op stores, as one supermarket worker mentions the increased level of threat to staff safety.
Before listeners heard from Nick Ferrari at Breakfast, it was announced that shoplifting has reached record levels at Co-op locations across the country, with an average of nearly 1,000 incidents each day in the first half of this year - an increase of 35%.
One shop in inner London was looted three times in a single day.
Nick said: "Is that the reality of Bankrupt Britain? Of Struggle Street?
"When you put those tags on cheese, now I get it that you do it on meat products, I get it I understand that...but to put tags on a block of cheese.
"Is that what we've come to?"
Shockingly, police often failed to respond to reports of shoplifting - 71% of serious retail crime callouts were not responded to, the company said.
Read more: 'But then I have to deal with it': PCSO slammed for 'cowardice' after refusing to intervene in 'shop brawl'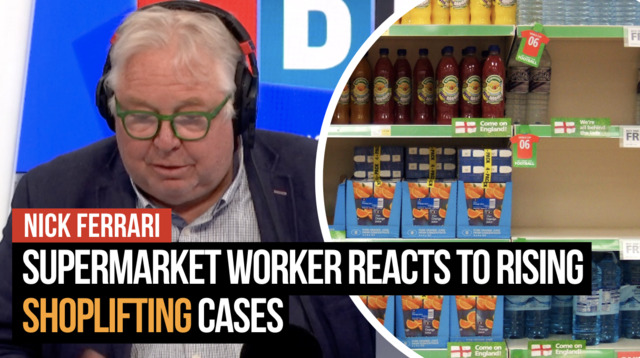 Supermarket worker: "People come to sweep the whole shelf..."
Nick then went on to speak to Yasmin, a supermarket manager who told him about rising robberies and 'kiosk breaches' that the police neglect, showing their lack of care and prioritisation for shop workers.
Yasmin said: "People don't just come in to steal some food or a bottle of wine, they come in to sweep the whole shelf...
"We go to work and we don't know what's next, we fear for our lives.
"All we need is safety for all the retail workers."
Nick asked: "If you or a colleague is being threatened by someone with a knife as they are stealing cigarettes or something, do the police attend the call?"
Yasmin replied: "No, that's the thing. Police will attend but a few hours later."
Matt Hood, Co-op Food managing director, said: "We know retail crime is driven by repeat and prolific offenders and, organised criminal gangs. It is an ongoing challenge for all retailers, and in the worst instances can even be described as 'looting'.
Read more: Mum-of-three 'attacked' trying to stop shoplifters blasts PCSO who refused to intervene 'as then I have to deal with it'