Ex-Balearics President: Spain has lower Covid numbers than the UK
28 July 2020, 09:59 | Updated: 28 July 2020, 10:43
The former president of the Balearic Islands has told LBC the government's decision to force travellers from Spain to quarantine doesn't make sense.
The Foreign Office advice against all non-essential travel to Spain now includes the Balearic and Canary islands - even though the Canaries are 1,000 miles from the mainland and have a very low coronavirus rate.
José Ramón Bauzá was President of the Balearic Islands until 2015 and insists Spain is safer from Covid than the UK.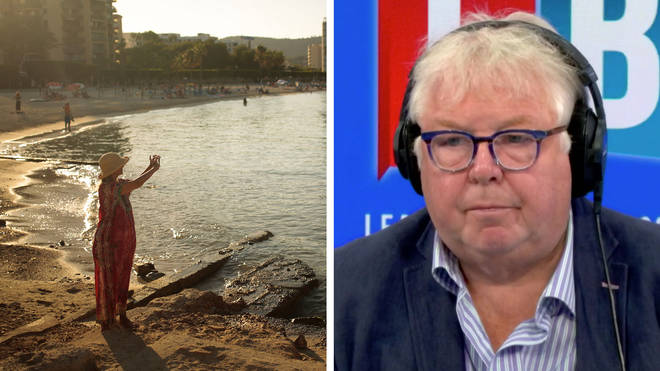 He said: "The impact has been big damage to us. We do not understand the decision of the British government.
"We had some outbreaks in some regions, but all now have numbers that are far better than in other European regions which the British government hasn't put under quarantine.
"Just three days ago, the UK had 2,356 new cases with Covid and 146 Brits died due to coronavirus. On the same day in Spain, there were 922 new infections and three people died.
"Spanish numbers are far better than those in Britain."