Met Commissioner Defends Deputy Who Didn't Intervene In Westminster Terror Attack
4 December 2018, 09:12 | Updated: 4 December 2018, 09:18
Sir Craig Mackey, Acting Commissioner, locked himself inside a car as one of his officers was murdered just metres away during the Westminster attack.
Sir Craig Mackey was the acting commissioner at the time of the attack and fled after watching Khalid Masood kill PC Keith Palmer.
He is currently the deputy commissioner, and due to retire from the force in December.
During a phone-in with LBC, a caller pointed out that a police officer's first duty is "protection of life" and to protect his fellow officers.
When asked if the officer in question should be subject to disciplinary proceedings, Cressida Dick said "absolutely not".
"I suggest you read the coroner's comments, it's very clear Craig Mackey could not have prevented, sadly, Keith Palmer being killed, nor would it have been helpful if he had got involved at that stage".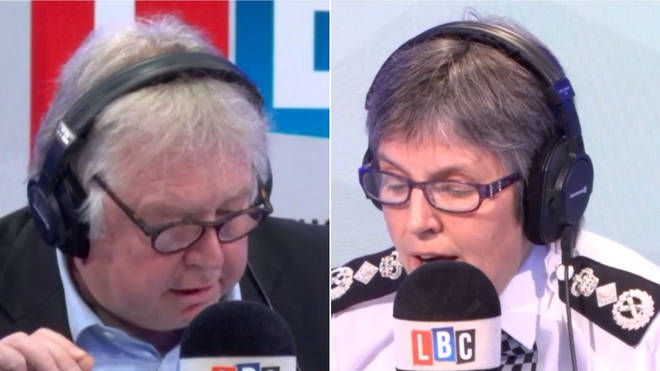 Cressida Dick also confirmed that Craig Mackey did not have an armed officer with him at the time, later going on to say that she now has a protection police officer with her which is in response to current threat levels.
When asked why he did not travel with protection, the Met Police Commissioner said, "we make decisions on that kind of thing on a daily basis...he was within the bounds of parliament and had two members of police staff with him", but no police officers.
"It's perfectly plausible that if he had got out of the car, he might have gotten away of the fantastic firearms officers which actually shot Masood, he certainly wouldn't have been able to save Keith's life, and I think that a lot of the comments about this are ill-informed".
"Many people made some very ignorant and utterly unfair comments...I believe that Craig Mackey did the right thing", she said.
"If he had got out of the car, he wouldn't have been doing his job which was to make sure that the whole of London was safe."