"Corbyn Is Using The Donald Trump Book Of BS", Says Lord Sugar
9 November 2017, 09:51 | Updated: 9 November 2017, 18:30
Lord Sugar launched a withering attack on Jeremy Corbyn, accusing him of gaining popularity by copying Donald Trump.
The Apprentice star is a Labour peer, but has not been shy in speaking out against their leader, even following his good showing in the General Election earlier this year.
But while answering a question about Donald Trump, he couldn't stop himself having a dig at Mr Corbyn.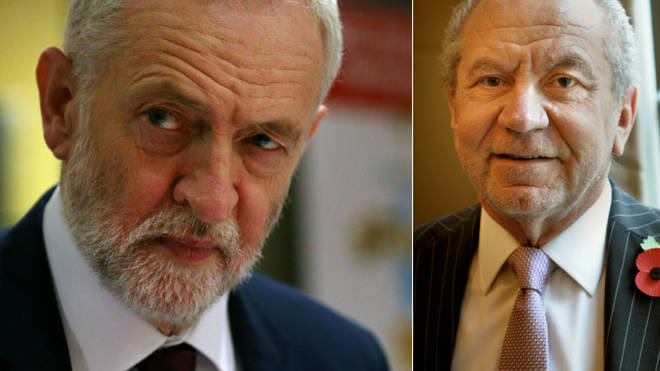 Speaking to Nick Ferrari, he said: "Mr Corbyn's latest popularity is because he's taken a leaf out of the Donald Trump book of BS.
"Someone's taken him to Matalan, bought him a suit and a nice red tie. They've dressed him up and they've had his haircut.
"Someone behind him has presented him in a way that is very similar to the way Mr Trump got elected in the United States."