Do Londoners Want A Tube Chat? Our Reporter Finds Out
30 September 2016, 08:54 | Updated: 30 September 2016, 08:57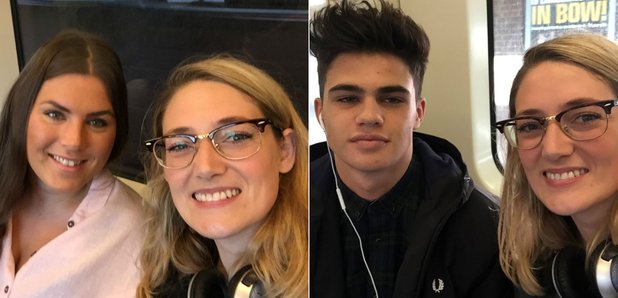 Do Londoners really want to chat to strangers on the Tube? Nick Ferrari sent reporter Charlotte Wright to talk to commuters.
The badges, imitating the 'Baby on Board' badges used to let people know when to give up their seat for expectant mothers, aimed to get people to talk to one another with the words 'Tube Chat?'.
Charlotte tried chatting to people this morning on the District Line - and most people were happy to have a conversation.
Transport for London says it's not responsible for the badges being offered to Tube passengers showing you'd be happy to chat to strangers. The badges they currently produce are the 'Baby on Board' badge for expectant mothers and a new trial badge for those with hidden disabilities.