'We got on with it': Headteacher criticises 'insults' exchanged during PMQ's surrounding RAAC crisis
7 September 2023, 10:41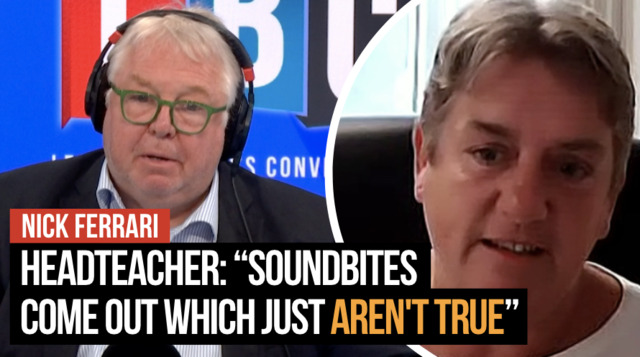 Headteacher on 'insults' surrounding RAAC crisis as her school is affected
A Leicester primary school headteacher tells Nick Ferrari that schools did "get off their backside" during the RAAC crisis and gives her thoughts on the insult-packed PMQs from yesterday evening.
Primary school headteacher Cas Evans discussed with Nick Ferrari at Breakfast about the "insults" shared between Rishi Sunak and Keir Starmer during PMQs and the "concrete bungle" and pointed out the Prime Minister's conflicting statements.
Her school had to be closed, with 250 out of 485 pupils affected and moved into two local authority buildings.
Wednesday's PMQs, the first after the parliamentary recess, were dominated by the leaders of both main parties insulting each other amid the concrete crisis.
Keir Starmer compared the government to "cowboy builders", whilst Rishi Suank retorted by calling the opposition leader an 'opportunist', and nicknamed Mr Starmer "Captain Hindsight."
Read more: Sunak accused of 'cowboy' approach to concrete crisis at ill-tempered PMQs as full list of affected schools released
Read more: Full list of schools with 'crumbling concrete' mapped - as nineteen sites forced to delay start of term
Nick asked Ms Evans: "You're a professional on the front line. When you hear these insults being traded, how do you react?"
She replied that she would and did "get on" with dealing with the RAAC crisis.
"We moved on."
Referencing PMQs, she explained to Nick that many of the statements "just aren't true."
She pointed out how Mr Sunak contradicted himself when talking about the number of schools the government planned to build.
She explained how the Prime Minister denied that he only agreed to fund 50 schools, instead of the 400 schools a senior civil servant recommended.
She told Nick that Mr Suank said: "I put a plan that was going to re-build 500 schools in a decade."
Ms Evans concluded this point: "Now simple maths would tell you that simply is true then because that's 50 a year."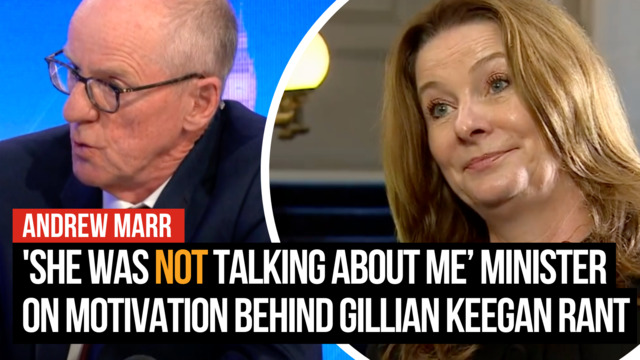 Schools minister says Ms Keegan's explicit rant was directed at 'small minority' of school mangers
Ms Evans then moved on to explain to Nick that schools "did get off their backsides", hitting back at accusations from the government.
She went on to share how she knew of a school that did take proactive measures by conducting an initial survey but encountered significant challenges at the hands of the Department for Education (DfE).
"The DfE did another survey at the start of August. They identified that they did have RAAC but they didn't tell the school until the notice last week, so they had to close their school.
"They got in another survey team and that survey team has now said 'you haven't got RAAC, you've closed the school unnecessarily, those children have lost that education'"
She concluded by hitting back at the government for saying that "schools can check" for RAAC.
Nick replied: "It's wrong"