Henry Bolton Reveals He May Sell His House To Fund His Ukip Leadership
23 October 2017, 15:24
Henry Bolton revealed he may be forced to sell his home to fund his leadership of Ukip.
Bolton beat favourites Anne-Marie Waters and Peter Whittle to become the head of the UK Independence Party.
The position is not paid and he admitted he currently had no plans for how he would get enough money to live off.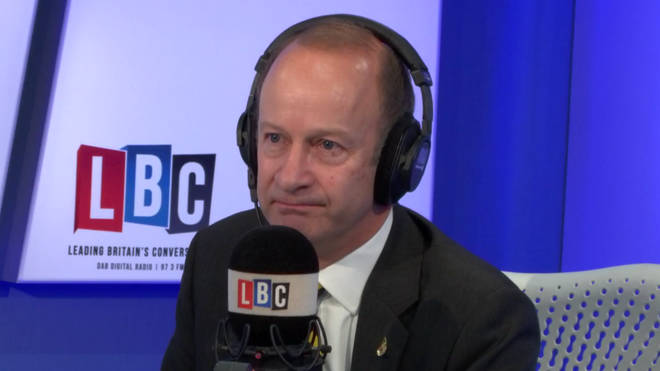 When Nick asked how he would fund himself, Mr Bolton said: "We're going to fund that, don't worry."
Nick pressed on, insisting he hadn't answered the question and Mr Bolton added: "It's going to be funded."
He insisted that Ukip donor Arron Banks would not be donating money to his leadership and revealed that he is currently funding himself.
He revealed: "There is no solution to that at the moment. At the moment. I'm funding myself."
Nick suggested that he couldn't afford that going forward, but the Ukip leader said: "I might have to. I hope not.
"I entered this knowing it's not paid. If I don't get any sort of renumeration from this, then we'll be selling the home and so on. I will if I have to.
"This is a job that has to be done. This country is at such a juncture now that we have a desperate need of a bit of leadership and a pro-Brexit opposition."