'I am a mum and a woman who was extremely let down': Myleene Klass 'extremely proud' of updated miscarriage law
8 August 2023, 11:30 | Updated: 8 August 2023, 11:34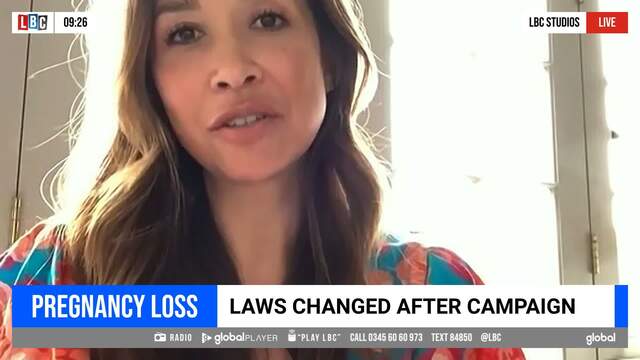 Myleene Klass 'extremely proud' of miscarriage law change success
"These changes cannot be underestimated," the radio presenter and musician says after changing miscarriage history.
Talking to Nick Ferrari at Breakfast, Classic FM and Smooth Radio presenter Myleene Klass said the changes to miscarriage laws are "a huge, huge step forward and move forward for women's health care".
Alongside Labour MP Olivia Blake and pregnancy charity Tommy's, Myleene Klass successfully campaigned for better support for women that have experienced a miscarriage.
"Previous to these changes you had to wait for three consecutive miscarriages to receive any kind of medical intervention. As a result of the changes that we have made, now you will have immediate care after your first miscarriage," Ms Klass explained.
READ MORE: 'You're ovaryacting': Caller who miscarried shares 'hurtful' treatment by medics and family
Nick asked: "Of all you've achieved, all you've attained in your career, whether it is your music or on the radio, this must be right up there, Myleene."
"This is so high up there," she began, "because campaigning and changing things at government level was nothing I necessarily set out to do".
Myleene expressed: "I'm not a politician per se, [or] a career politician, but I am a mum and I am a woman who was extremely let down by a health service that wasn't turning the spotlight on miscarriage care or how women are looked after."
She told Nick that in women's health miscarriages are the "final taboo", citing the "negative" language used to discuss the topic: "Blighted ovum, failed pregnancy."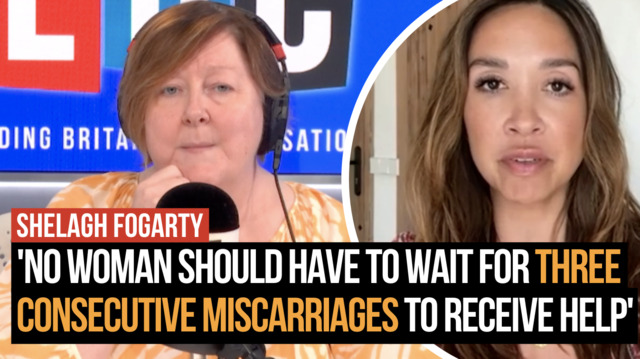 Myleene Klass on her experience of four miscarriages
READ MORE: 'I didn't dare shed a tear': Sangita Myska caller feared 'ridicule' after his wife suffered a miscarriage
Myleene Klass shared how her own experience of 4 miscarriages motivated her to call for change: "I had to seek out my [own] care, so when I had my first miscarriage, which was utterly heartbreaking, I didn't know where to go. It is true when people say they just send you home."
"There is no aftercare unless you search it out."
She stated: "To have been a part of changing that [miscarriage care], along with Olivia Blake and Tommy's - I didn't do it alone - and all the brave women that have stepped forward, I feel extremely proud."