Nick Ferrari Reminds Tory Rebel Dominic Grieve That People Voted To LEAVE
5 December 2018, 08:45
After Dominic Grieve subjected Theresa May's government to one of three defeats in Parliament yesterday, Nick Ferrari reminded the Conservative rebel that the people voted to leave.
Mr Grieve's amendment was passed in Parliament yesterday, which gave MPs a direct say on what happens if the Prime Minister's Brexit deal is voted down on Tuesday.
That effectively ends the chances of a no-deal Brexit - and with the arithmetic in the House of Commons, it makes a Second Referendum more likely.
But Nick Ferrari told him: "When everybody voted two and a half years ago, they voted to leave.
"They hoped that the technicalities could be sorted by good folk like you and others. But the main essence is to exit the European Union."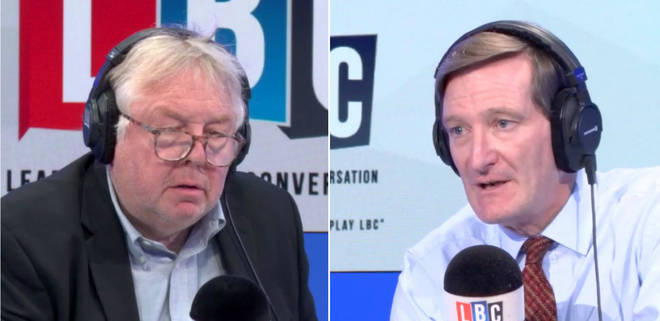 Mr Grieve insisted: "The Prime Minister has just spent the last two and a half years dealing with the technicalities. But you only have to look at the problems which are present in the deal which she has brought to parliament to see that leaving is full of difficulty, is going to involve us in a new legal relationship with the EU which is disadvantageous compared to the old one and where the economic risks to the country are very considerable.
"This is a very strange outcome. It may be one that could have been predicted in 2016, but it certainly wasn't one that was discussed during the course of the referendum by those who were promoting leaving the EU."
Nick retorted: "This is all in your view. There is another body of opinion - people such as Boris Johnson, Jacob Rees-Mogg- who say Britain will be fine.
"This is all your opinion."
Watch the fascinating interview at the top of the page.