Nick Ferrari Tears Apart Heathrow Protester
26 November 2015, 09:31 | Updated: 1 September 2016, 12:02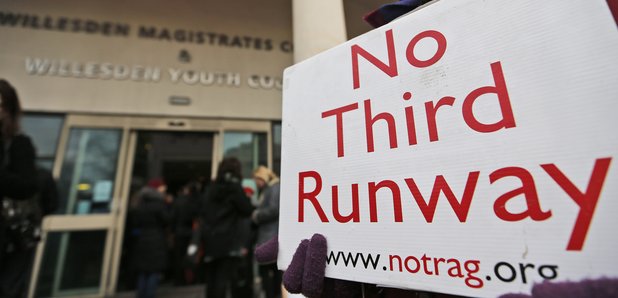 Listen back to the moment Nick Ferrari tore apart one of the protesters who brought chaos to Heathrow airport in November.
Cameron Kaye is a spokesman for PlaneStupid, a group that campaigns against Heathrow expansion. Their members avoided jail today after being handed suspended sentences.
Kaye came on LBC in November to explain why his group took direct action by blocking a tunnel into the airport.
Nick had little sympathy with his cause tearing into him for bringing misery to thousands who were unable to catch their flights.
He asked: "What gives your organisation the right to disrupt journeys that businessmen, business women, ordinary people, those with relatives seriously ill overseas. What gives you the right to disrupt their journeys?"
Kaye responded that he was sincerely sorry for the people who had their journeys disrupted.
"No you're not, people like you don't give a jot about people's lives who you disrupt, " Nick said.
Listen above to the incredible exchange.