Nick Ferrari Wins Prestigious Awards - For This Unforgettable Interview
12 December 2017, 07:22
Nick Ferrari has won the prestigious Journalist of the Year prize at this year's British Journalism Awards.
The judges praised his interviews of politicians on LBC - most notably the interview above with Labour's Diane Abbott.
The Shadow Home Secretary was on Nick's show to discuss Labour's new policy on police recruits. But asked seemingly simple questions about it, she buckled and got her numbers horribly wrong.
It was the most-talked-about moment of the election campaign and was on all the front pages the next day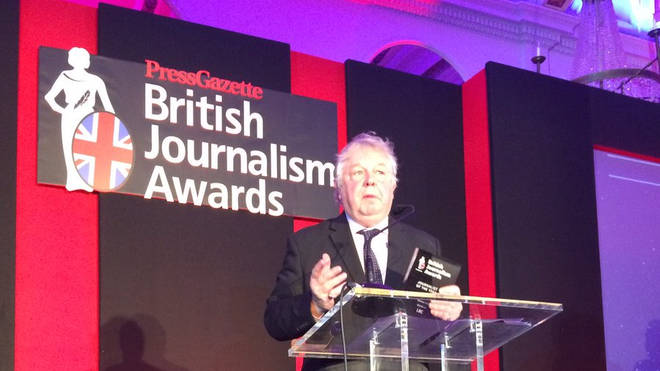 He also won the popular journalism award, beating off Channel 4, The Daily Mail and The Sun.