Obama Must Admit Islamic Extremism Is To Blame, Says Nick
14 June 2016, 10:28 | Updated: 1 September 2016, 16:30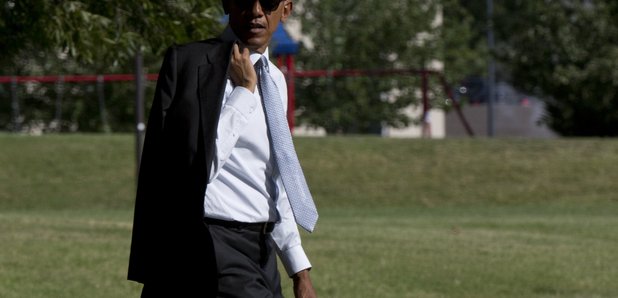 Nick Ferrari told President Obama that it's time he admitted Islamic extremism is an issue in the United States.
Omar Marteen, who killed 49 people at gay nightclub Pulse in Orlando on Sunday, is believed to have been inspired by Isis.
President Obama was strong on gun control, but did not mention anything about Islamism - and Nick says he's got that wrong.
Speaking on Ferrari's Breakfast Brief, he said: "Opportunistic? Possibly. Inappropriate? Probably. Necessary? Undoubtably.
"When Donald Trump attacked President Obama for not mentioning fundamental Islam, Islamic terrorism or any aspects of it during the aftermath of that appalling shooting in Orlando, he was right.
"Obama cannot continue to ignore that this is a factor with the citizens that he's paid a decent wage to protect.
"Acknowledge the problem, or it goes underground and people fester and start to put together inaccurate and sometimes ropey theories.
"Just face up to the job, Mr President."