RBS Chief Warns No-Deal Brexit Will Leave UK In "Very Bad Position"
21 September 2018, 14:57
The chief executive of RBS has warned that a no-deal Brexit would leave Britain is a "very bad position" for the short and medium term.
Ross McEwan told LBC he is preparing his bank for the worst case scenario - leaving the European Union without a trade deal.
Theresa May's Downing Street speech made the prospect of a no-deal Brexit even more likely, as she spoke of an impasse in negotiations with the EU.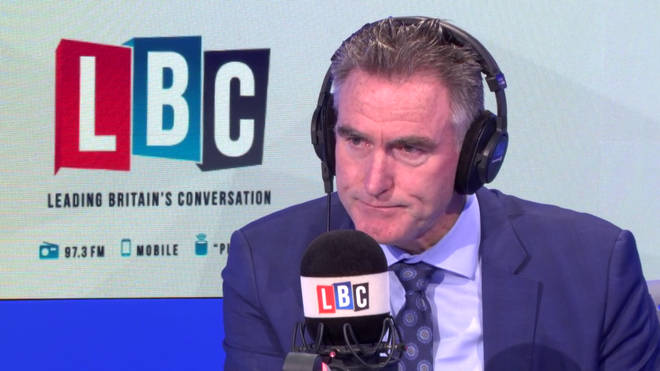 But speaking to LBC, Mr McEwan warned of the consequences, saying: "I think we need to prepare for it [a no-deal Brexit].
"I think we will have, for a number of years, much lower growth in the economy as we sort it out.
"Long-term, this country is a great country, it'll sort itself out. It will get back out and export. In the short-term and medium-term, I do worry about growth and GDP."
In a veiled threat to Boris Johnson and Jacob Rees-Mogg, Mr McEwan told politicians to stop playing politics and get behind the Prime Minister.
He added: "Every political party should get together now and find the best solution. We need to get behind this Prime Minister to get the best deal, not a political play.
"Otherwise, we will end up in a very bad position, because we're fighting with ourselves."