Nick Ferrari's Fiery Response To Gerard Batten's LBC "Propaganda War" Tweet
4 December 2018, 10:10
The UKIP leader tweeted about a "propaganda war against UKIP" on Nick Ferrari's Breakfast show on LBC.
The UKIP Leader tweeted that Farage had been "trotted out" to talk about UKIP heading down a "far right" path, and called for UKIP supporters to "join us now" and "fight back".
His tweet came amid recent discussions surrounding UKIP's direction on LBC, after Nigel Farage expressed his concerns over the party's direction and a former UKIP spokesperson also expressed doubts over Batten's leadership qualities.
Nick Ferrari on LBC. The propaganda war against UKIP is in fully cry. Farage trotted out along with a Professor to say we are going down a 'far right' path, and apparently we are now 'Islamophobic' and 'anti-semitic'. The establishment gloves are now off. Join us now. Fight back

— Gerard Batten MEP (@GerardBattenMEP) December 3, 2018
In response to the tweet, Nick Ferrari finally lost his patience and revealed that Gerard Batten been invited on the show as recently as yesterday, but that he had declined the invitation.
Nick Ferrari also revealed that when Batten had turned down invitations on five occasions in the last four months, including an organised phone-in on the October 17th which he agreed to in principal but then pulled out of.
He pointed out that when Batten declined the invitation, other UKIP representatives had been invited on the show including Deputy Leader Mick Hookem, Party General Secretary Paul Oakley, NEC Member Mick McGough and London Spokesperson Peter Whittle, but that they had all either not responded or had declined the invitation.
He also said that the UKIP Party Press office had been contacted, but there was no response.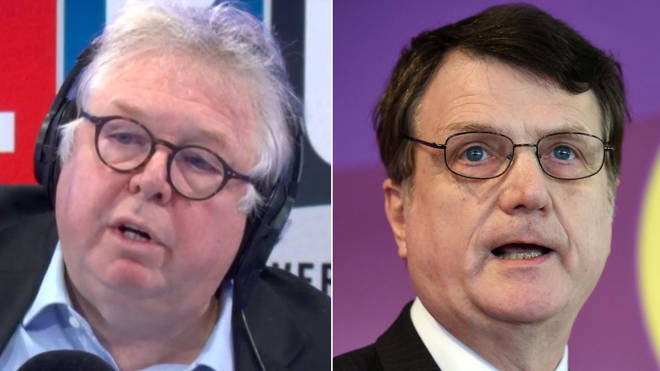 "Rather than sitting sadly in your back bedroom and tweeting about how the propaganda war is on and Farage is 'trotted out' along with the Professor, why don't you accept this Mr Batten - that you were offered the opportunity to come on the programme, you've declined on a handful of occasions over the last few months, you pulled out of your own phone-in..."
"Because you, like me, know that you're taking the party, for which I carry no brief for whatsoever, no brief at all, it didn't bother me until you decided that Islam is a 'death cult'. And that, Mr Batten, is why the party finds itself where it is, which is pretty much done for."