Trade Expert: No Deal Is Disastrous For UK... And For The EU Too
22 November 2018, 07:59
An expert on trade with the EU has told LBC that he's sure a deal will be done over Brexit - as no-deal would be so disastrous for both Britain and the EU.
The Spanish Prime Minister is threatening to veto the withdrawal deal over the issues with Gibraltar, while France are said to be unhappy with the terms of the fishing agreement.
Sir Andrew Cahn was the CEO of UK Trade and investment and a former senior diplomat in Brussels and he believes this is just the usual theatrics that happen in the EU.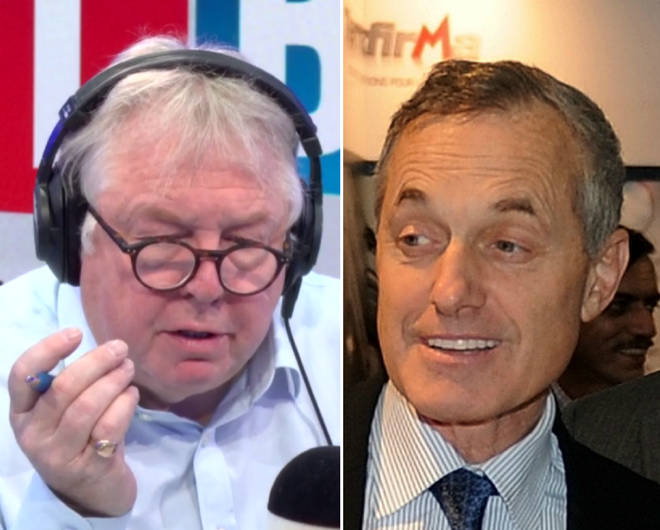 Speaking to Nick Ferrari, he said: "Brussels specialises in last-minute crises, all night sessions, everybody making a noise, everybody saying what is proposed is unacceptable. And almost always a deal is done at the last moment.
"Sometimes you have to have a second summit, a third summit, a fourth summit, but a deal is done.
"A no-deal scenario is disastrous for this country, but it's actually disastrous for the EU as well.
"In the end, there will have to be a deal because none of the political leaders can afford the chaos and the very bad light the EU will be in with no deal.
"So I think there will be a deal, I think it will happen sometime on Sunday. If it doesn't happen on Sunday, it will happen a little later.
"What we're seeing now is the theatrics, the crisis, the cliff-edge being presented to everybody. But I think in the end, the political leaders of Europe, including Theresa May, will know that a deal is in everybody's interest. So they will find a way to do it."