Lib Dem Leader Vince Cable Hails WTO Brexit As "Pathetic" and "Weak"
14 May 2019, 11:57 | Updated: 14 May 2019, 12:00
Lib Dem leader Sir Vince Cable hailed WTO Brexit as a "pathetic weak option" that should be exposed.
The Liberal Democrat leader said moving onto WTO rules "would be like getting rid of the army and NATO and relying on United Nations declarations to preserve out defence".
Speaking to Nick Ferrari on LBC, Sir Vince said: "It's a pathetic weak option and it needs to be exposed.
"I don't think we can just sweep away that question, I think we need to confront it."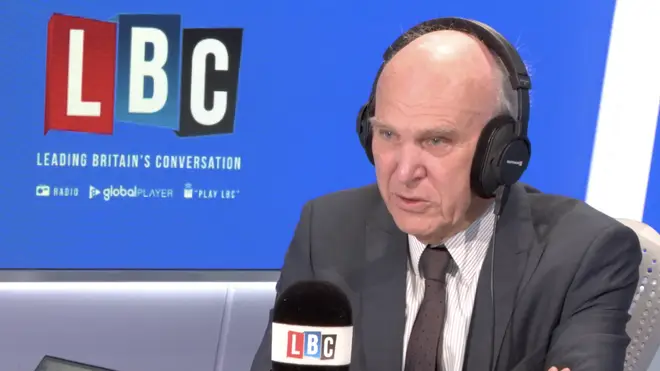 The Lib Dem added: "The only two countries in the world that operate effectively under WTO rules, major countries, are China and Russia.
"Russia is covered by economic sanctions and China is getting into a trade war with the United States.
"The World Trade Organisation no longer functions, there's no authority."