"Fake News Means Zuckerberg More Influential Than Murdoch"
30 January 2017, 10:16 | Updated: 30 January 2017, 10:27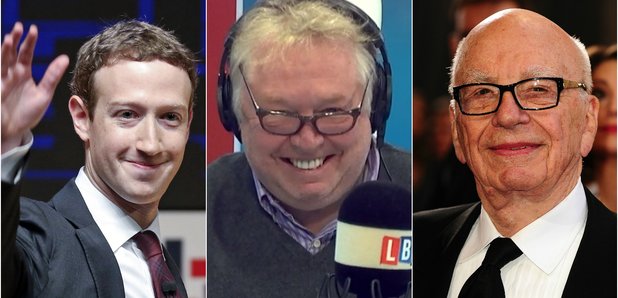 The proliferation of fake news on social media means that Mark Zuckerberg will be more influential than Rupert Murdoch in future elections, an expert has told LBC.
Jim Waterson, the Deputy Editor of Buzzfeed, has conducted research into how entirely made-up news had a significant impact in the election of Donald Trump as President.
And he says that means that Facebook boss Mark Zuckerberg could wield more power than newspaper owners in future polls.
But Mr Waterson also said the British press' loose relationship with the truth means that they have already been peddling dubious stories for years.
More to follow...