WATCH: Policeman Claims 'Black Men More Likely To Commit Crime'
10 January 2017, 20:02 | Updated: 11 January 2017, 07:08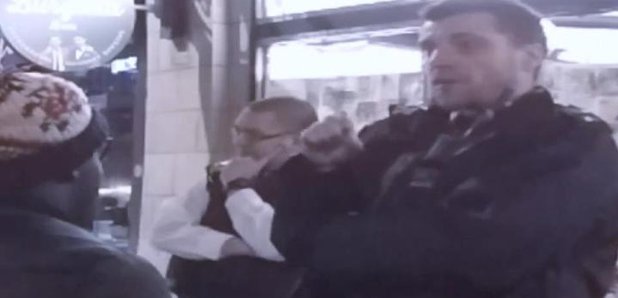 This is the video that appears to show a London police officer stopping a black DJ in a sports car and telling him the reason why is because black men are more likely to commit crimes.
We've edited the key moment from the video above, when police in central London pull over the Bentley that the DJ is driving.
One officer then tells DMO: "This isn't racist. Predominantly, the criminal profile of people who do it are black people.

"So naturally, if we see a car full of black lads, they're maybe dressed in gangster-style clothing or whatever, when they're driving down there, they're getting stopped...some people are scared to say that but it's a fact."
Nick Ferrari will be talking to DMO tomorrow morning and wants your opinions on this video - are you shocked or is this just a policeman telling the truth?