Theo Usherwood's Minute-By-Minute Rundown Of Theresa May's Reshuffle Farce
9 January 2018, 07:41
This is the minute-by-minute guide of how Theresa May's reshuffle descended into farce.
It started when Chris Grayling was named as Conservative Party chairman for 37 seconds, before CCHQ deleted the tweet and Brandon Lewis was later given the job.
Meanwhile, two Ministers refused to leave their posts, while another resigned instead of taking another Cabinet role.
LBC's Political Editor Theo Usherwood runs through the Prime Minister's bad day.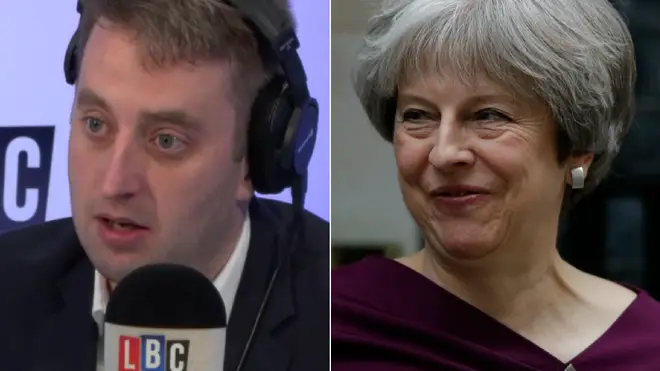 Speaking to Nick Ferrari, he said: "The farce started at 11:04am when Chris Grayling was tipped on Twitter to be the new Party Chairman of the Conservatives. The BBC then confirmed it at 11:40am, saying that Mr Grayling had been appointed.
"At 11:43am, a CCHQ staffer sees the BBC's report and assumes it's correct and then tweets it out from the Conservatives account. That man was apparently Ian Carter, who also sent the Grayling graphic round to Tory MPs on their WhatsApp group and MPs tweeted it out.
"At 11:43 and 27 seconds, the Conservatives tweet was deleted.
"At 11:47, I spoke to Number 10 and they told me 'Just hold your horses a moment because no appointment has been made'.
"And at 11:48, MPs delete their tweets and then at 11:57, Brandon Lewis arrives at Number 10 to be appointed Party Chairman."