"You've Drunk The Cool-Aid": Nick Chides New Tory Chair For Defending Reshuffle Farce
9 January 2018, 10:58
Nick Ferrari told new Conservative Party chairman Brandon Lewis to stop defending Theresa May's farcical reshuffle.
Mr Lewis spoke to Nick the morning after he received a promotion to Party Chairman, taking over from Chris Grayling, who held the post for 27 seconds after a Twitter gaffe by the party.
He was explaining how Theresa May's reshuffle will put the party in a good position to remain in power for a long time.
But Nick interrupted to tell him it was a shambles.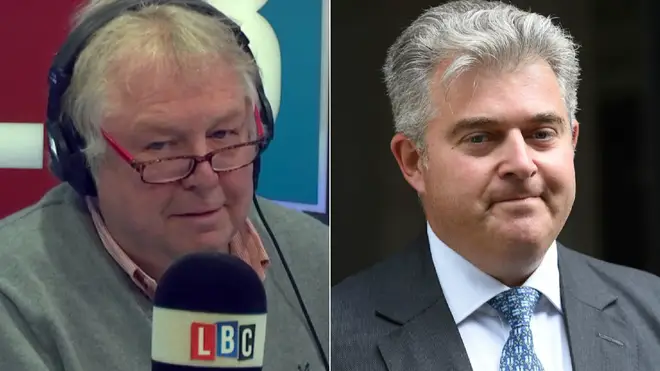 Nick said: "Mr Lewis, you've drunk the Cool-Aid.
"I appreciate you are the Party Chairman, but when the supporters in the media, such as the Daily Mail - they refer to it as 'Reshuffle Chaos' - The Sun, 'Shuffle Shambles', the Daily Telegraph 'Missed Opportunity'.
"That is the reality, isn't it? Your government looks even weaker now than it did yesterday morning."
But Mr Lewis responded: "Sitting where I do, I get the advantage of knowing what a fantastic pool of talent we've got across the Conservative Party.
"Look at yesterday, we've got some great new people coming into Cabinet. Claire Perry, Caroline Noakes, Esther McVey, Damian Hinds, Matt Hancock. Very talented people, who will contribute greatly on what we do in the Cabinet."
Nick then pressed the Conservative Chair on why Jeremy Hunt was allowed to insist on keeping his job, but Justine Greening wasn't.
Watch the full video at the top of the page.