Chancellor Refuses To Back "Independent" OBR Forecasts
24 November 2016, 09:55 | Updated: 24 November 2016, 09:57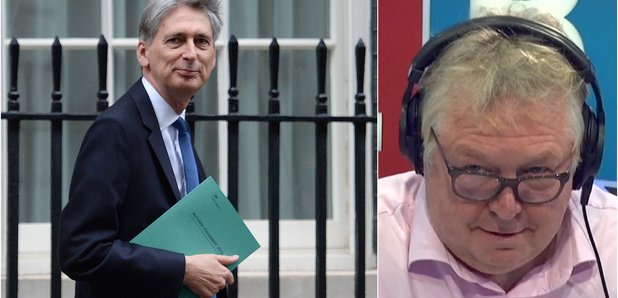 The Chancellor has refused to say on LBC whether he has full confidence in the government's financial watchdog.
- Autumn Statement: How It Will Affect You

The Office for Budget Responsibility is forecasting the British economy will be £60billion worse off as a result of the Brexit vote, money that the Government will now borrow.
Eurosceptic MPs Iain Duncan Smith and Jacob Rees-Mogg say the OBR is being too gloomy.
Nick Ferrari asked if Philip Hammond has confidence in the independent organisation and the Chancellor wouldn't give a straight answer.
Mr Hammond said: "The OBR produces the statutory forecasts that Parliament has mandated we have to work with. So that is the report that I am responding to yesterday. That's the purpose of the autumn statement to respond to that report. It's not up to me to say whether I like it or don't like it."
But Nick insisted: "It wasn't whether you like it, respectfully Chancellor. It's whether you have confidence. It doesn't really matter whether you like it or not but it's how much confidence you have in the OBR."
Still, no simple answer was forthcoming: "Economic forecasting is not a precise science and the OBE would be the first body to acknowledge that.
"They've said themselves there's a high degree of uncertainty around the trajectory of the economy over the next couple of years, but you have to start from somewhere and what I've tried to do yesterday is set out a plan that builds on the obvious strengths of our economy.
"We will be the fastest growing of all the advanced economies this year so build on that strength but don't turn a complete blind eye to the warnings coming from the OBR that the economy could slow down next year.
"So I've tried to create the fiscal space in the way that we've set the rules that if the economy does slow down, we are able to support it to protect jobs to protect living standards as we go through what might be a more difficult year."