Inmate Drops Through Ceiling During Failed Prison Escape Bid
10 December 2018, 13:59 | Updated: 28 October 2019, 15:26
A woman who had just been released from prison ended up back in jail when she fell through a ceiling while trying to escape from guards.
Jessica Leger launched her failed dash at freedom from inside a women's toilet at the Jefferson County jail in Colorado, US, back in November.
According to an arrest warrant she allegedly locked her inside and made a hole in the wall by ripping out a towel dispenser.
She then climbed through the wall and into the ceiling before CCTV captured her plummeting to the lobby floor.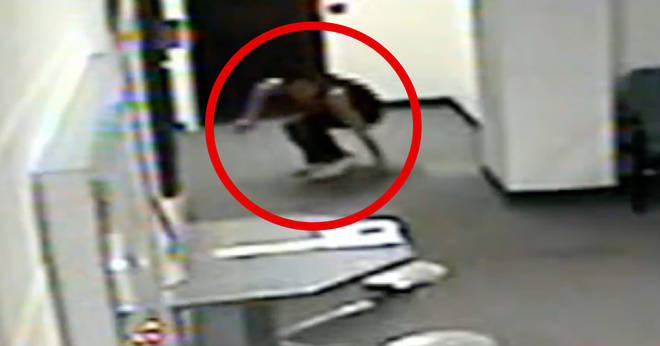 The 29-year-old attempted to make a run for it, but was soon detained by an officer.
She was arrested on suspicion of criminal mischief and spent an extra two nights in jail before being bailed.
Leger is accused of causing $400 (£317) and is due in court on January 17th.
She will receive a mental health evaluation to ensure she's fit to face trial, Jefferson County district attorney's office said.