Crossrail Boss Insists He Told Mayor Khan About Delay ONE MONTH Before Announcement
6 December 2018, 08:39
The departing chairman of Crossrail has cast doubt on Sadiq Khan's claim that he only knew about the delay in Crossrail two days before the announcement.
The Mayor of London has consistently claimed that he only became aware that the Queen Elizabeth Line wouldn't be ready in 2018 on 29th August, two days before it was announced to the public.
But Sir Terry Morgan insists he actually told the Mayor on 26th July, when the Mayor told him to "throw money at it".
Speaking to Nick Ferrari the day after resigning, Sir Terry admitted his relationship with Mr Khan had broken down.
He said: "I advised the Mayor of 26th July that there was no feasible way of completing the project in 2018.
"His first reaction was 'go and find a solution'. I would have done the same if I was in the Mayor's position, but we'd gone through that. We'd already gone through a number of options, but it was just not feasible because we couldn't guarantee a safe system."
Nick asked what the Mayor's next response was and Sir Terry said: "'Can we throw money at it?' And the answer was 'We thought we had'. I tried once more with the key suppliers to see if there was anything we can do, but nothing came of it.
"What happened at the meeting in July was that, with the Chief Executive, we told him it was no longer possible to open."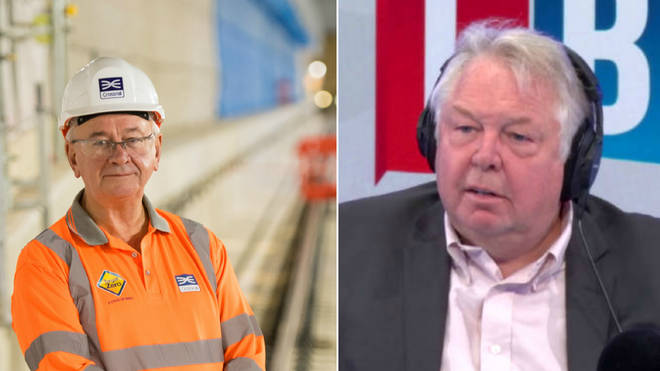 Nick clarified: "So there's no doubt that as we enter August, Mayor Khan knows it's never going to hit the deadline?"
Sir Terry said: "Well, the Mayor disagrees with me on that.
"But I am very clear that I told the Mayor on 26th July that it was no longer feasible.
"What I did do on 29th August, which is the date the Mayor frequently refers to, is I gave him the detail and we talked about the cost of being late."