Nick Ferrari Tells Henry Bolton "I Can't Work Out If You're Brave Or Bonkers"
23 January 2018, 09:48 | Updated: 23 January 2018, 10:05
Henry Bolton told Nick he is living off savings to be Ukip leader and they were "dwindling rapidly". It left Nick asking whether he was 'brave or bonkers".
Henry Bolton has refused to stand down as Ukip leader, despite a wave of senior party officials quitting in a bid to force him out.
Speaking to Nick Ferrari on LBC, he said: "I'm going to continue doing my job".
Mr Bolton said he was "living off savings and they're dwindling rapidly".
He added: "I'm not in this for my own personal situation in any way and indeed I'm taking a massive hit in all sorts of respects through trying to do a job I believe needs to be done".
It's what left Nick confused, saying he couldn't work out if he was "brave or bonkers".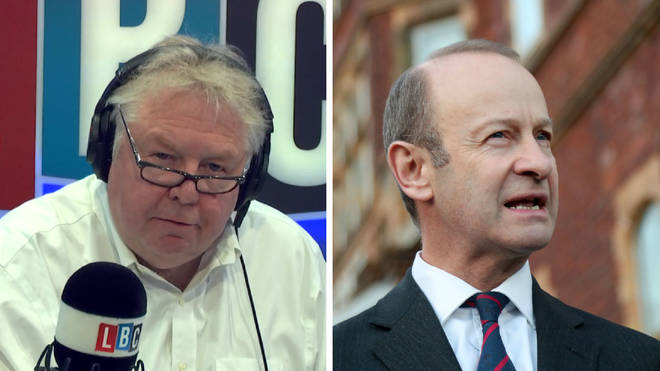 Henry Bolton admitted it was "probably a bit of both".
The Ukip leader's told LBC he may go back to his ex-girlfriend at some point but only if it isn't damaging for his party.
Nick pressed him on his relationship with Jo Marney and whether he had suggested, whilst speaking to Nigel Farage on LBC, that he will one day get back with her.
Mr Bolton said: "We'd been together for five days when all this broke. We were two people in the eye of a storm and then ripped apart by it. I'm focusing on getting the party sorted".
He told Nick he was putting the idea of dating Jo again "in a box".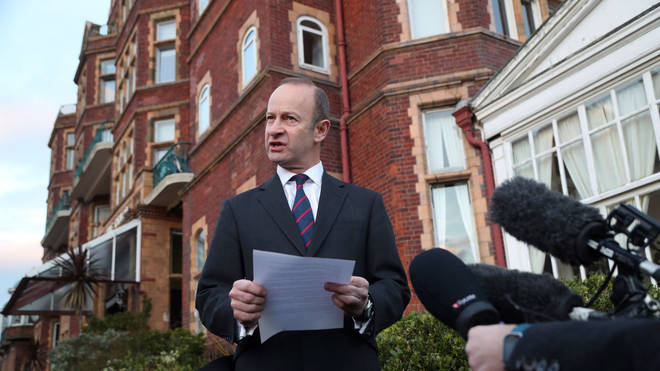 Henry Bolton added: "There are obviously a number of aspects to my personal life that I need to address but at the moment they are put to one side.
"There is an overriding objective here and that's to get the party fit".