Nick Ferrari's Verdict On Uproar Over Tommy Robinson Dining In Parliament
25 October 2018, 14:49 | Updated: 25 October 2018, 14:54
There was uproar earlier this week after Tommy Robinson was pictured dining in parliament, now Nick Ferrari has given his view on the matter.
The English Defence League founder was spotted having lunch in the House of Lords on Tuesday hours after his court hearing at the Old Bailey.
He sat down for a three-course lunch and wine with Ukip peer Lord Pearson and party leader Gerard Batten, according to The Sun.
SNP MP Stewart McDonald slammed the move, describing Robinson as a "racist thug" who should not have been invited to "walk amongst us on the parliamentary estate".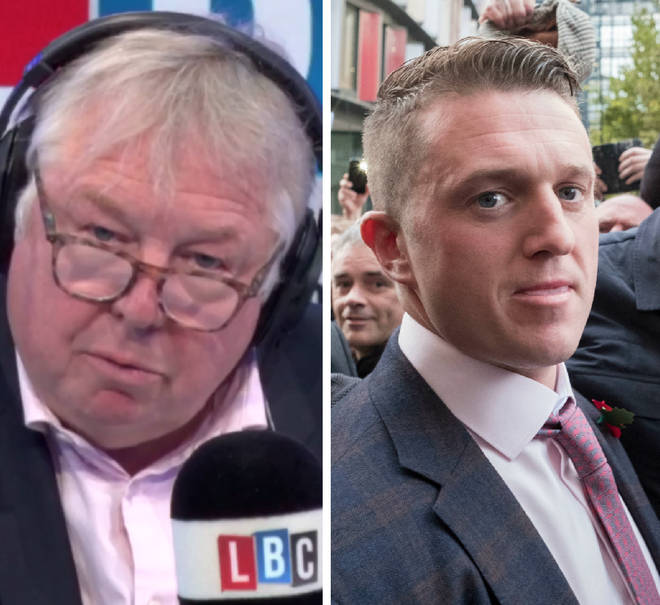 And although Nick Ferrari made clear he was no fan of Robinson, he had this response.
"We can have IRA terrorists who blow up British soldiers and indeed innocent British civilians… they get invited and it's accepted that that's what MPs have to do to meet with people," Nick said.
"The fact this guy has a couple of glasses of red wine… what's he meant to do? Be given a bit of bread, cheese and bottle of Vimto?
"I have no time for him but this is extraordinary, IRA yes, Tommy Robinson no?"