Iran Crisis: Latest on rockets being fired near Baghdad US Embassy
4 January 2020, 19:11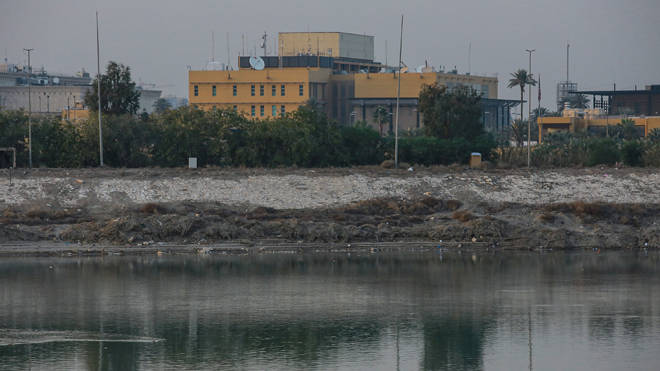 Several rockets have exploded near the US Embassy in Baghdad for the second time in two days.
More explosives have reportedly been fired near the American Embassy in Baghdad as tensions reach a fever-pitch between Iran and the US.
Foreign news agency AFP reported that at least three rockets could be heard landing in the city's heavily fortified Green Zone.
No deaths have been reported, although six people have been injured according to local police sources.
Saturday saw a number of US targets hit by rockets, including military bases where US soldiers are based.