British oil tanker Steno Impero permitted to leave Iran after two month-long seizure
27 September 2019, 06:30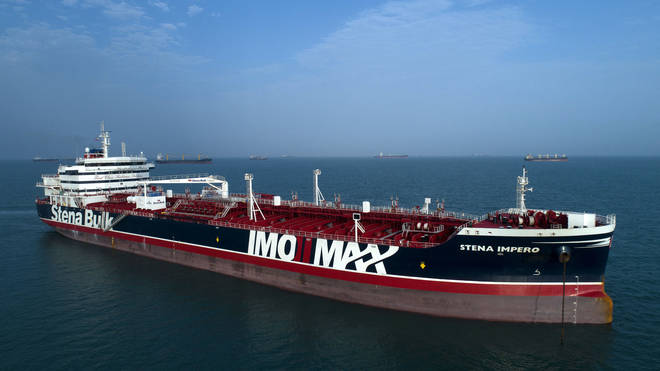 The Stena Impero tanker is being allowed to leave Iran more than two months after it was seized, Stena Bulk has said.
The British-flagged ship has been kept in the Iranian port since July 19.
Iran seized the tanker in the Strait of Hormuz, the narrow mouth of the Persian Gulf through which 20% of the world's oil passes.
It has set a course for Dubai and is expected to complete the journey by the end of today.
The seizure came after authorities in Gibraltar seized an Iranian tanker carrying 130 million dollars (£104 million) in crude oil on suspicion of it breaking European Union sanctions on Syria.
Gibraltar later released the tanker, then called the Grace 1, after it said Iran had promised the ship would not go to Syria.
The ship seizures came after months of heightened tensions in the Persian Gulf, sparked by US president Donald Trump's decision over a year ago to withdraw from Iran's nuclear deal with world powers and impose crippling sanctions on its vital oil trade.
Iran since has begun breaking terms of the deal.