British citizens feel 'abandoned' in Wuhan as medical supplies run low
27 January 2020, 14:47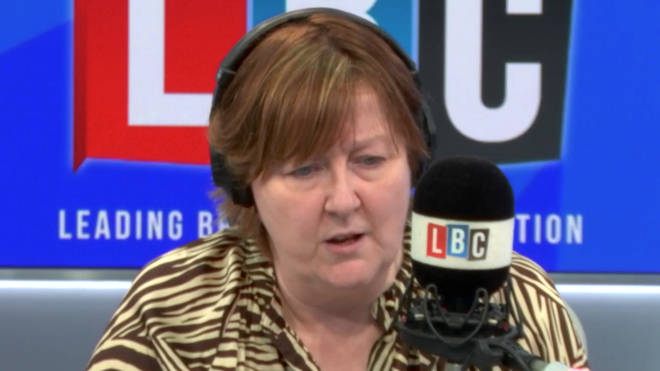 British citizens feel "abandoned" in Wuhan and medical supplies are running low, according to a Brit quarantined in the Chinese city.
Matthew Heard, 31, is originally from London but works as an education consultant in Wuhan, the city where the coronavirus is believed to have originated.
Speaking to LBC's Shelagh Fogarty, Mr Heard revealed what life is like in the city of 11 million people.
He says it is usually "buzzing" but now it has turned into a ghost town as the Chinese government locks down the region to contain the virus.
The death toll in China passed 80 on Monday, with over 2,700 confirmed cases to date.
When asked about the reports of medical shortages, Mr Heard told LBC: "I have heard that hospitals are running low on supplies of masks, goggles and protective equipment as well as medicine in some cases.
"There's so many people here that the hospitals are being overrun.
"There's frustration that we're not getting so much from the government.
"There is no clear message we are getting from them other than to leave, which is impossible as airports, train stations and roads are closed."
Ms Fogarty asked: "So you haven't heard anything about the Foreign and Commonwealth office coming and getting you and helping you to leave, as is the case with French citizens?"
The education consultant said that he has not and "that's been the talk within social groups of British people at the moment".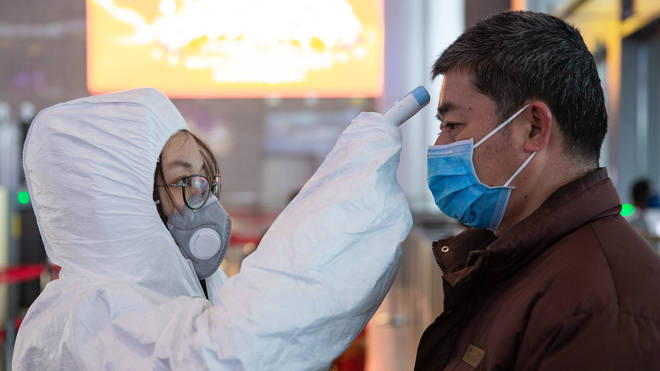 Ministers are reportedly "working to get Britons out" of the coronavirus-hit Hubei province.
The Foreign Office said anyone in the province who needs assistance can call a 24-hour helpline.
But Mr Heard said the number is of no help and people are merely forwarded to a switchboard.
He continued: "They provided us with a number to call and when you call it you get put through to a switchboard and speak to a gentleman who doesn't perhaps know much about the situation, or what was being done about it."
When asked if he feels abandoned, Mr Heard replied: "It does feel a little bit like that. That is due to lack of communication.
"It would be nice if someone was relaying all the proper information to us. But that hasn't happened so far."
Public Health England (PHE) acknowledged that the first UK case is likely to come from somebody already in the country.
Prime Minister Boris Johnson's official spokesman said: "The Foreign Office are in close contact with international partners, including the US and European countries, to investigate possible solutions."
The move comes as Professor Yvonne Doyle, medical director and director of health protection for PHE, told Sky News: "Our view is that, although airports are important, the most likely place that we might find a case is somebody in the country already, and it's absolutely critical that the public health service and the NHS are ready to diagnose that and are able to designate the person to the right facilities.
"That's the most likely scenario we are dealing with."