Chile Protests: President removes fare hike as three die in fire during second night of protest
20 October 2019, 08:57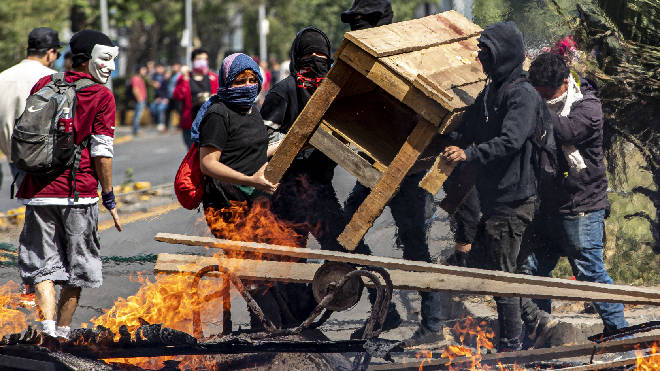 Chile's president has declared a state of emergency in the country's capital Santiago after protests over a rise in public transport fares turned violent.
Three people have been killed after a supermarket that was ransacked before being set on fire as clashes between protesters and the military escalate in the city.
Mayor Karla Rubilar told reporters two people died at the scene and the other died after being taken to hospital on the second night of protests.
President Sebastian Pinera declared a state of emergency in the capital and imposed a night curfew.
Speaking to reporters President Pinera said he had "heard with humility the voice of my compatriots," before announcing on Saturday that "we are going to suspend" the fare hike.
It was unclear if the rollback would end the demonstrations and rioting.
Soldiers have been patrolling Santiago's streets for the first time since the military dictatorship of Augusto Pinochet which ended in 1990.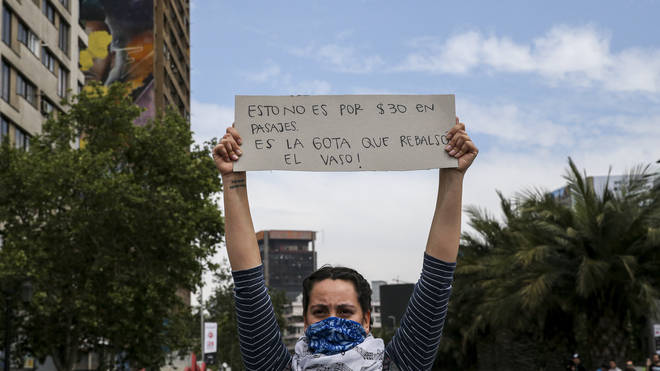 The protests started on Friday afternoon when high school students flooded subway stations, jumping turnstiles, dodging fares and vandalizing stations as part of protests against a fare hike.
But, protests extended throughout Santiago with students setting up barricades and fires at the entrances to subway stations, forcing President Sebastian Pinera to announce a state of emergency and deploy the armed forces into the streets.
The fare hike has now been suspended after 156 police officers and 11 civilians were injured in the violence, police said more than 300 people have been arrested.