Coronavirus: British woman dies in Indonesia after testing positive for the illness
11 March 2020, 10:52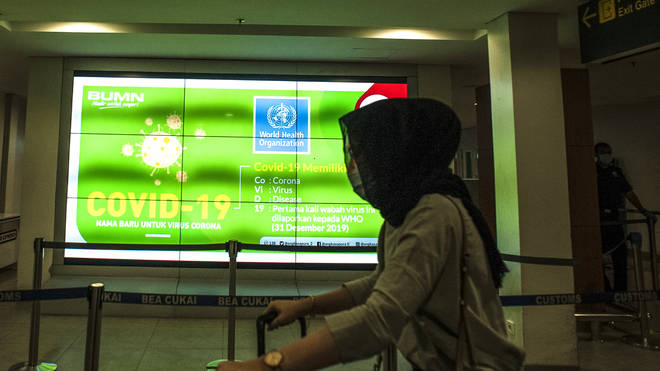 A 53-year-old British woman has died in Indonesia after testing positive for coronavirus.
The woman, who has not been named, had underlying health conditions including diabetes and lung disease, according to the Indonesian health ministry.
In a statement, the ministry said the woman went to hospital in "a state of severe illness" and that she was accompanied by her husband during treatment.
Work is currently underway to repatriate her body to Britain, the statement added.
Read more: 'Cornavirus budget LIVE'
It is the first death related to COVID-19 for Indonesia, which has recorded 27 cases.
A Foreign Office spokeswoman said it was supporting the family of the woman and was in contact with local authorities.
It added: "Our sympathies and thoughts are with her family at this difficult time."
More than 119,000 people have now tested positive for the virus worldwide, with more than 4,000 deaths - most of which are in China.
In the UK, 382 people have tested positive and six people have died in British hospitals.