Coronavirus: Czech Republic to close its borders to tackle virus
13 March 2020, 12:20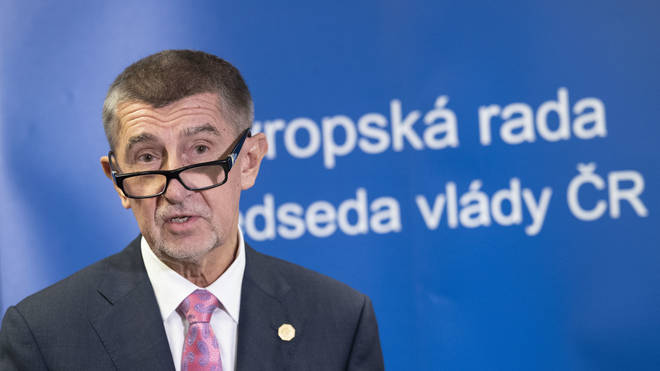 The Czech Republic is to close its borders to anyone leaving the country, and to foreign nationals without residency from entering in a bid to fight the coronavirus pandemic.
Prime Minister Andrej Babiš made the announcement on Friday, and said the strict measures would come into effect on from Sunday.
There was no end date to the measures specified during the conference.
Exceptions to the controls include people working in the border areas of the country and lorry drivers.
It comes after the Czech Republic earlier announced a 30-day state of emergency due to the virus, and banned foreigners from 15 countries including the UK.
Czech citizens returning for those countries could also expect to be held in quarantine for two weeks.
The Czech Republic has confirmed 117 cases of COVID-19 with no deaths, according to data from Johns Hopkins University.
Globally, more than 135,000 people have tested positive for the disease, and nearly 5,000 have lost their lives.
The majority of cases and deaths have been recorded in China. Italy and Iran are the second and third worst-hit nations respectively.