Coronavirus safety: symptoms, hygiene tips, official advice, travel, your rights if you self-isolate… and beards
27 February 2020, 13:59
With coronavirus cases rocketing across the globe, infecting every continent bar Antarctica, here's everything you need to know.
The UK government has warned against "mass panic" over the illness, and insists the NHS stands ready if Britain suffers an outbreak.
We've compiled the latest advice from British health officials.

How much has it spread to the UK?

The coronavirus outbreak began at a food market in the Chinese city of Wuhan in December.
In China it has since grown to more than 80,000 cases, including 2,744 deaths.
Outside China, there have been 3,651 official cases and 50 deaths.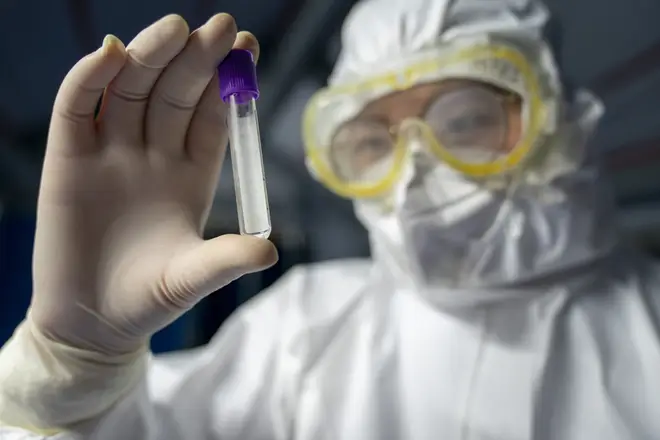 Currently only 15 cases have been recorded in the UK, despite some 7,132 people having been tested for the virus, with no deaths.
The two people in Britain newly diagnosed on Thursday are being quarantined in Liverpool and London, with four others - passengers evacuated from the stricken Diamond Princess ship in Japan - being treated in specialist NHS facilities in Merseyside, Newcastle and Sheffield.
The first case recorded in London, who flew to the UK from China, is also still receiving care at St Thomas' Hospital.
The eight other patients have all since been discharged from hospital.

What symptoms should I look out for?

Coronavirus is a group of viruses, with novel coronavirus - known as COVID-19 - the latest strand identified in the new outbreak.
Other strands in the past include Sars, which caused a global epidemic between 2002 and 2004.
The Department of Health and Social Care says signs of coronavirus are similar to the flu.
Its official website advises: "Typical symptoms of coronavirus include fever and a cough that may progress to a severe pneumonia causing shortness of breath and breathing difficulties.
"Generally, coronavirus can cause more severe symptoms in people with weakened immune systems, older people, and those with long-term conditions like diabetes, cancer and chronic lung disease."
NHS England advises that the above symptoms are only likely to be coronavirus (as opposed to the common flu or a cold) if:
1. you have been in close contact with an infected person.
2. in the last 14 days, you have been to mainland China, Thailand, Japan, South Korea, Hong Kong, Taiwan, Singapore, Malaysia or Macau
3. since 19 February 2020, you have been to Iran, northern Italy (anywhere north of Pisa, Florence and Rimini), Vietnam, Cambodia, Laos or Myanmar.

What should I do if I suspect I have coronavirus?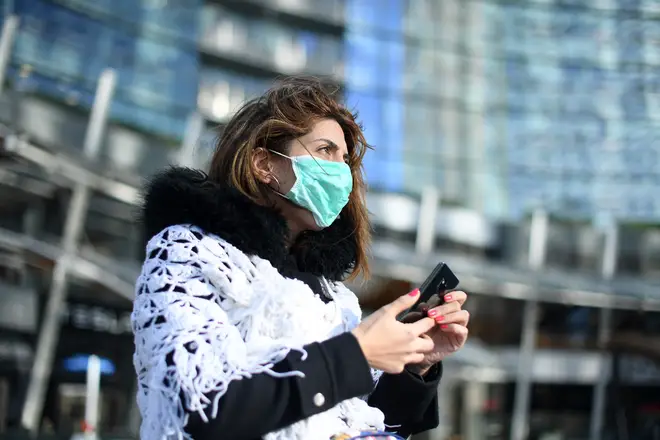 NHS England says the first thing you should do is call 111 - do not go to a doctors' surgery or hospital, as you could infect others. In Northern Ireland call 0300 200 7885.
If you do not meet one of the three above criteria, officials say you should continue to go to school, university and work as normal.
The government is telling all schools to stay open, although some have ignored this and closed as a precaution.
But if one of these three points do apply and you're experiencing symptoms, you must self-isolate for 14 days.click here
This means:
- staying at home not going to work, school or public areas
- not using public transport or taxis and asking friends, family members or delivery services to carry out errands for you
- trying to avoid visitors to your home – it's OK for friends, family or delivery drivers to drop off food.

How can I be tested for coronavirus?
If you could have coronavirus, 111 will let your local health protection team know and direct you to a health protection team which could take some samples of body fluids.

Hygiene tips

Public Heath England (PHE) are about to launch an official information campaign to bust myths over coronavirus, and a large part of this will focus on hygiene.
Amid concern that face masks could be in short supply, PHE will centre their efforts on personal hygiene tips. These include:
- covering your mouth and nose with a tissue when you sneeze or cough (or your elbow)
- place used tissues in the bin immediately
- wash hands with soap and hot water frequently - use hand sanitiser if it is not available
- try to avoid close contact with people who are unwell
- do not touch your eyes, nose or mouth if your hands are not clean.
What about my beard?
But with thousands of people donning face masks as a precaution, some health officials have issued best-practice guides that concern beards.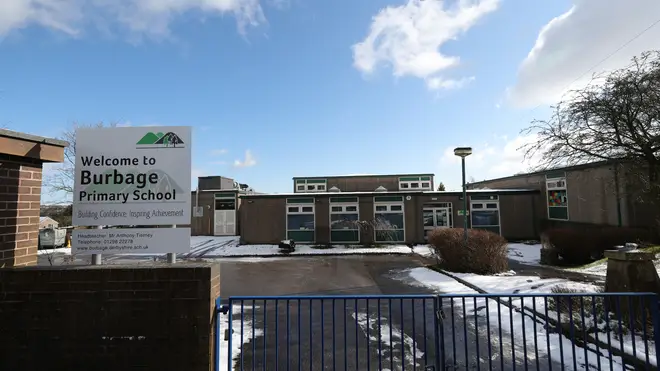 NHS staff at Southampton General Hospital have been warned by bosses to ditch facial hair and instead stick to a 'zappa' or stay clean shaven, to ensure masks act as an effective seal, according to The Sun.
The Health and Safety Executive website explains that facial hair "makes it impossible" for a mask to properly protect the lungs from dirty air.
Will my travel plans be affected?
The Foreign and Commonwealth Office (FCO) has issued new advice warning against all but essential travel to 11 towns in northern Italy, after cases in the country surged 25 per cent in 24 hours - from 80 to 400.
This comes in addition to the FCA warning against all but essential travel to mainland China and all travel to Hubei Province, where the outbreak began.
Insurance companies told the BBC that where the FCA warns against all but essential travel or all travel to an area, in general passengers will be covered for cancellations.
But travellers are urged to contact their airline and insurers for clarity on specific travel plans.
What are my rights as an employee?
Health Secretary Matt Hancock says the government has sent guidance to British employers telling them staff who are asked to self-isolate over coronavirus fears are entitled to sick leave.
He told the House of Commons on Wednesday that official health advice on self-isolation should be deemed "sickness for employment purposes".