Coronavirus: UEFA and the English Football League suspend games
13 March 2020, 11:38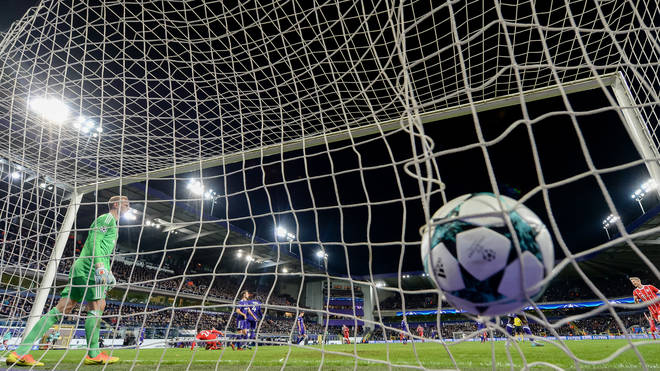 English Football League (EFL) matches are the latest to be called off due to the coronavirus pandemic, following all UEFA matches next week, and the England cricket Test series in Sri Lanka.
For footballing fixtures, the EFL has postponed all matches until at least 3 April in move it says was down to "increasing numbers of clubs taking steps to isolate their players and staff."
This includes all matches in the Premier League, Championship, League One and League Two, and all Academy and youth team games.
All "non-essential activities" have also been suspended, including player appearances, training ground visits and fan meetings.
"This decision has not been taken lightly," the league said, adding: "but the EFL must prioritise the health and well-being of players, staff and supporters while also acknowledging the government's national efforts in tackling this outbreak."
Labour's shadow sport minister Catherine West said the move was "the right decision", but stressed that fans should be recompensed.
She said: "It is vital that fans are not left out of pocket.
"Many pay thousands of pounds for season tickets, and clubs must work together tov ensure that all fans are properly compensated.
READ MORE: How will coronavirus impact on the world of sports?
The news of EFL's decision came shortly after UEFA also announced it had suspended all its Champions League and Europa League matches on Tuesday and Wednesday next week.
As a result of UEFA's weekday suspensions, the quarter-final draws for both competitions would also be called off, the governing body added in a statement.
Quarter-final matches for the UEFA Youth League next week will not go ahead either.
In a statement, the association said the decision was made "in light of developments due to the spread of COVID-19 in Europe and related decisions made by different governments."
Meanwhile, the England and Wales Cricket Board (ECB) confirmed the upcoming Test series between Sri Lanka and England had also been postponed.
The players, who are currently in Sri Lanka, are now due to be flown home.
"At this time, the physical and mental wellbeing of our players and support teams is paramount," the board said in a statement.
It added: "We will now look to bring them home to their families as soon as this is possible. These are completely unprecedented times, and decisions like this go beyond cricket.
"We would like to thank our colleagues at Sri Lanka Cricket for their outstanding support and assistance throughout this situation.
"We look forward to returning to Sri Lanka in the very near future to fulfil this important Test series."