First French citizen dies from coronavirus
26 February 2020, 09:45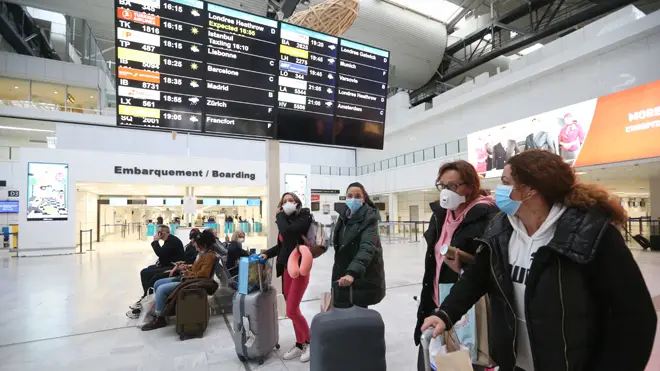 A 60-year-old man has become the first French citizen to die from coronavirus.
The man's death was confirmed today by the head of France's public health ministry Jerome Salomon.
The first recorded coronavirus death in Europe was in France, a Chinese tourist aged 80.
In a statement on French TV, Mr Salomon said a 60-year-old French man was tested at Paris' Pitie-Salpêtrière hospital late on Tuesday night.
"Unfortunately (he) died during the night," he said.
The man's death was one of three new cases in France, bringing the total number of confirmed infections in the country to 17.
Austria, Croatia and Switzerland have reported their first cases, while Spain and France recorded new ones, involving people who had been to northern Italy.
Authorities in Italy reported Tuesday night that the number of people infected in the country grew to 322, or 45% in 24 hours, and deaths of patients with the virus rose to 11.
Meanwhile in the UK, Public Health England has confirmed it is not advising that schools close their doors in an attempt to stem the spread of the disease.
Medical director Paul Cosford said: "Schools have to take difficult decisions given the complexity of issues that they are facing.
"What I would say is that our general advice is not to close schools.
"What we are clear about is if you have been in the area of northern Italy of concern and you have symptoms - it is a cough, shortness of breath or fever - then you do need to self-isolate, you need to phone NHS 111 and await advice for further assessment or testing.
"Of course if you've been to one of the specific towns that are identified by the Italian government and essentially closed down, then our advice and requirement is to self-isolate anyway."
He said Public Health England was available to talk to schools about their "specific circumstances" and "help them make the right decisions for them".