German carnival crash driver 'seemed satisfied' after hitting crowd, witness says
25 February 2020, 20:37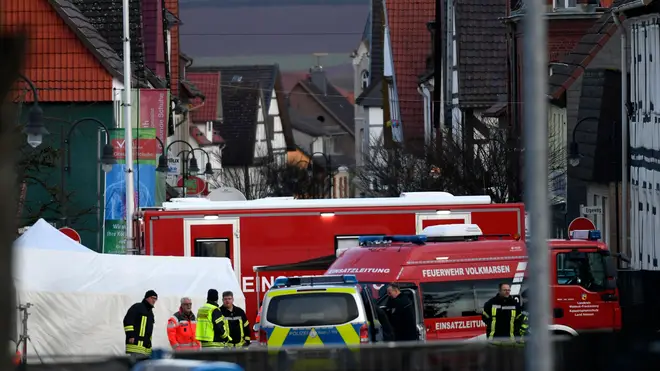 A man who drove a car into a crowd in western Germany had an "empty and dead expression" but "seemed satisfied", according to a witness.
The collision during a carnival parade in Volkmarsen injured 52 people, including 18 children.
German police said 35 people, including the 18 children, remain in hospital after a man drove his car into a crowd celebrating a carnival.
But 17 others have been treated and released as authorities continue to look for a motive behind the incident in central Germany on Monday.
They believe the man's actions in the town of Volkmarsen, near Kassel, were deliberate.
Bild newspaper reported that the driver, a 29-year-old man from the area, was also injured in the incident.
He is in hospital with serious head injuries, and police have not yet been able to question him.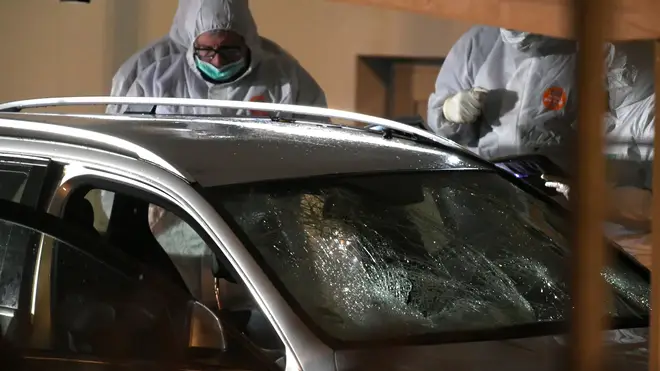 Emergency worker Lea-Sophie Schloemer managed to jump out the way as the silver Mercedes crashed into the crowd.
When the vehicle stopped, she opened the driver's door and attempted to take the key out the ignition, she claims.
Ms Schloemer told Welt television: "Then he grabbed my hair and started to choke me and tried to start the car again, which he didn't manage to do."
Three men punched the driver and restrained him before police officers arrived.
Ms Schloemer added: "He didn't say a word. He looked at you empty and dead and seemed so satisfied.
"It was really unnerving how satisfied he seemed."
The crash in the town of about 7,000 near Kassel, about 175 miles south-west of Berlin, came at the height of Germany's carnival season, with the biggest parades in Cologne, Duesseldorf and Mainz.
All other parades in the central state of Hesse were ended on Monday as a precaution.
Fortunately, no one died in the incident.