Hong Kong protests intensify as police charge at demonstrators
29 September 2019, 12:13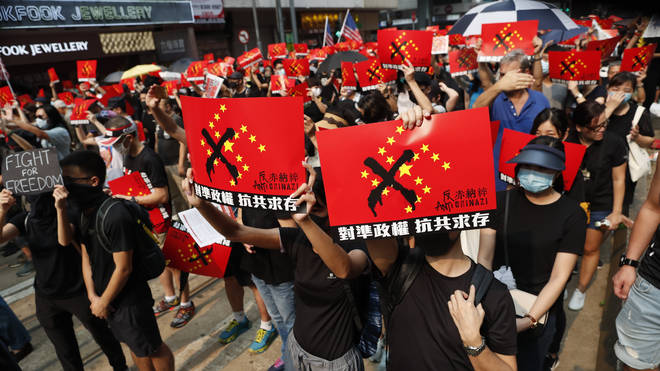 The latest clashes between protesters and police in Hong Kong have become increasingly violent.
Protesters have shut down major roads in the centre of Hong Kong, hurling bricks and setting fires as demonstrations in the region enter a dramatic 17th week.
Activists have been clashing with riot police in the Causeway Bay area since 3pm local time, with officers firing tear gas and pepper spray into the crowd.
Some have accused the police of using unnecessary force when confronting demonstrators, but police have dismissed the criticisms and blame protesters for escalating the conflict and carrying out protests in defiance of police bans.
Campaigner Joshua Wong, widely seen as a leader of the student protest movement, claimed in a tweet that police trapped protesters in Admiralty Metro Station.
In a series of tweets, the Hong Kong Police Force said: "A large group of protestors are blocking carriageways at the junction of Yee Wo Street and Hennessy Road, Causeway Bay.
"After repeated warnings but in vain, police officers have deployed tear gas and will use appropriate force to disperse protestors.
"Radical protesters gathering near Wan Chai and Admiralty area have committed destructive acts extensively, paralysed traffic in the vicinity and faced off with the Police.
"Some of them vandalised facilities at Wan Chai MTR Station and hurled petrol bombs at Police officers."
The clashes come ahead of Chinese National day on 1 October, where further protests are expected to take place across Hong Kong without police permission.