In pictures: Italy in coronavirus lockdown
10 March 2020, 11:01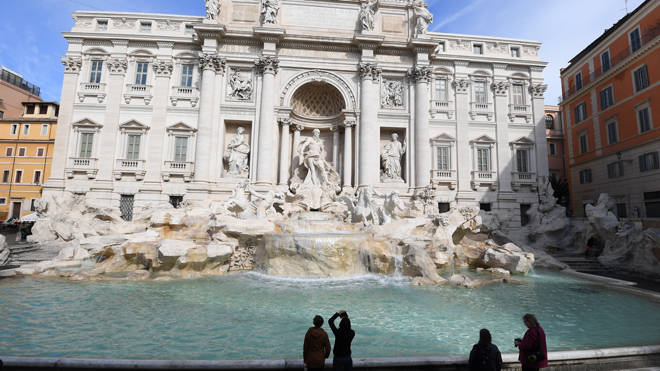 Italy has put its entire population of 60 million people under severe restrictions due to coronavirus.
People have been told to keep their distance from others, food is being rationed, bars and restaurants are closing early, and the country's famous tourist sites stand empty.
Some 9,172 people have been infected with Covid-19 in Italy, and 463 people have died.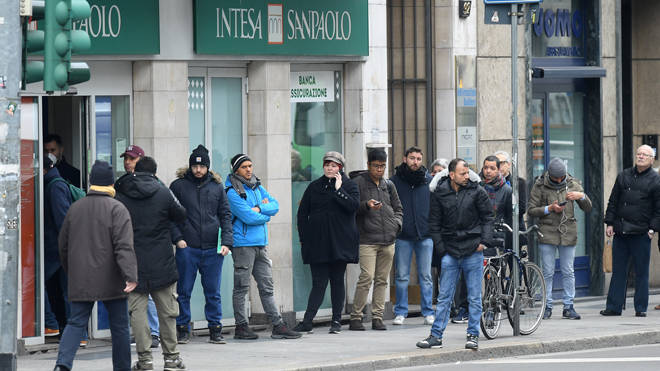 There are growing fears that the numbers will only worsen as Brits desperately tried to make their way home out of the quarantine.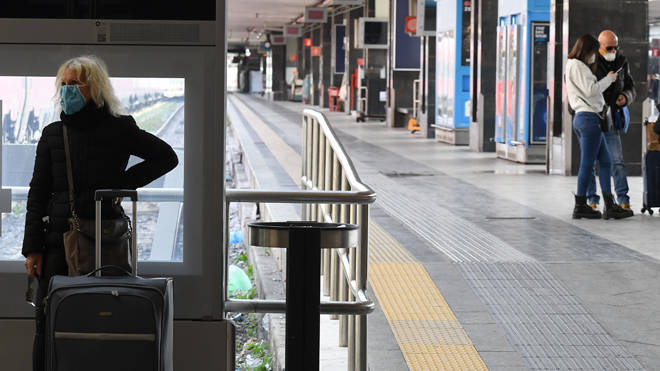 Milan's shopping galleries, Rome's Spanish Steps and St Peter's Square in the Vatican were all practically deserted today.
Huge queues formed at supermarkets as people raced to stock up as the country entered lockdown.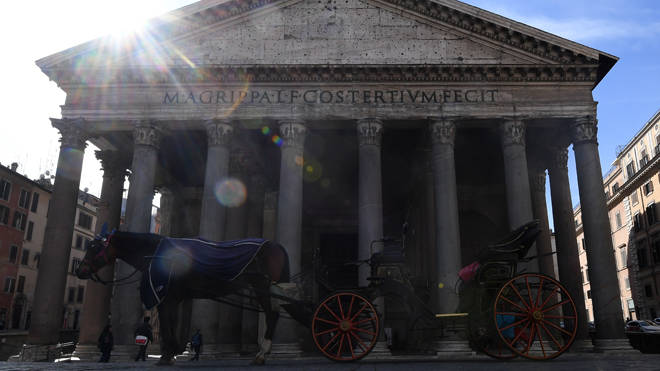 Italian premier Giuseppe Conte announced a government decree that required all people in Italy to demonstrate a need to work, health conditions or other limited reasons to travel outside the areas where they live.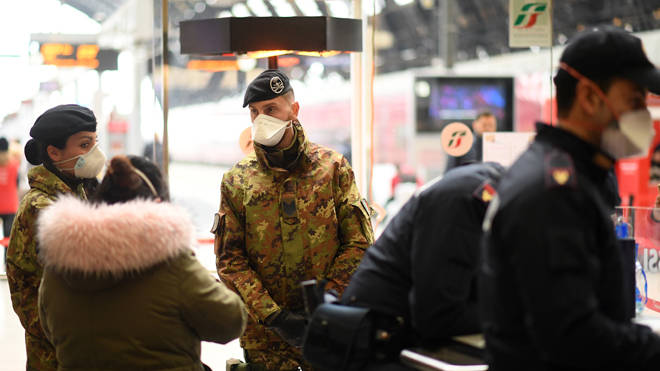 "There won't be just a red zone," he told reporters, referring to a lockdown of areas in northern Italy instituted over the weekend.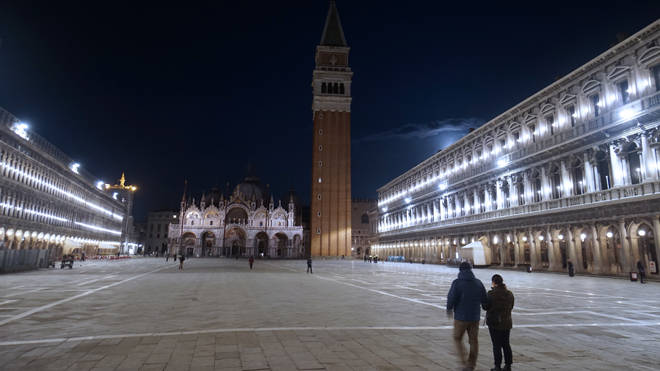 "There will be Italy" as a protected area, he said.
Streets in Milan were devoid of the normal hustle and bustle today. Checkpoints have been set up at the city's main train station to screen travellers.
People at Milan Central Station were required to sign a police form, self-certifying they were travelling for "proven work needs", situations of necessity, health reasons or to return to their homes.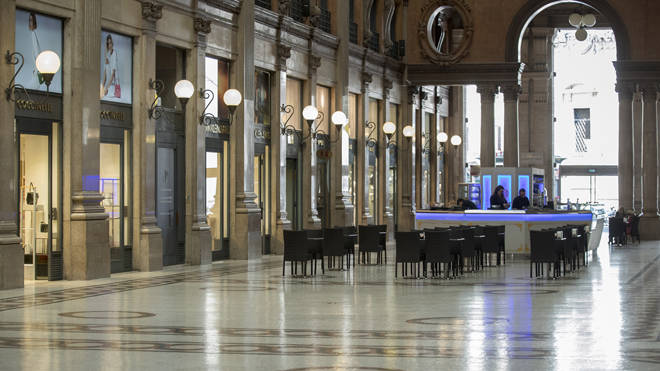 "Until a few days ago, the thinking was the alarm would pass in some weeks, we just need to follow the rules. Now we need to explain to citizens that the situation is very, very serious, our hospitals are at the point of collapse," said the mayor of the city of Bergamo, Giorgio Gori.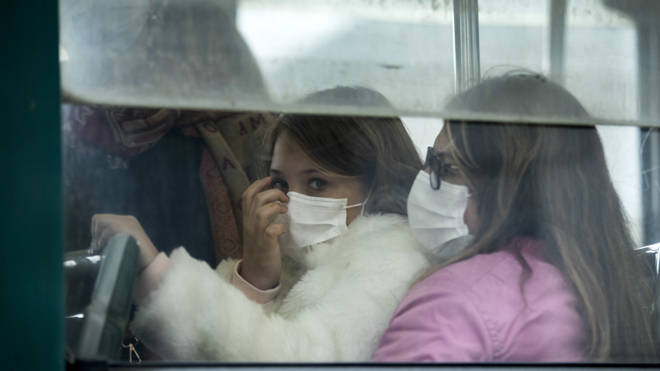 People circulating inside the city and also in the provinces were subjected to spot checks to ensure they had valid reasons for being out. Violators risked up to three months jail or fines.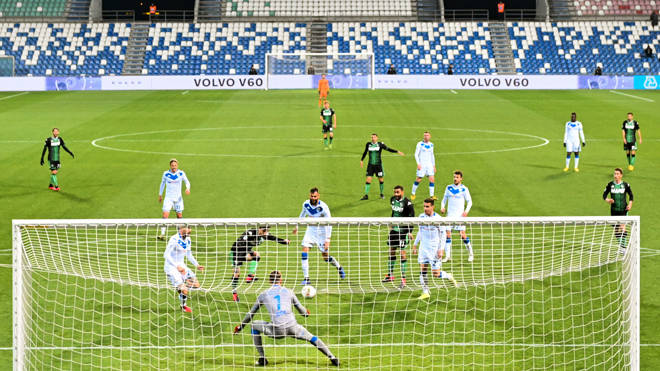 The message from authorities was an increasingly blunt "Stay at home".
Italy has overtaken South Korea as the country with the most cases outside China.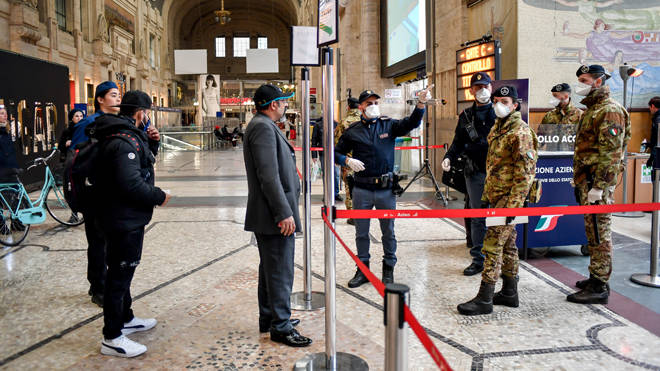 The extraordinary measures, which also apply to the city of Venice, will be in place until April 3.
Dr Massimo Galli, head of infectious disease at Sacco Hospital in Milan, said: "We're only at the beginning,"
The Italian government has reassured citizens that supermarkets will remain open and stocked after panic buying erupted after the broadened anti-virus measures were announced nationwide, sparking overnight runs on 24-hour markets.
Prime Minister Giuseppe Conte's office issued a clarifying statement after he signed the new decree late on Monday, stressing that movement outside homes for "normal necessities" such as grocery shopping will be allowed, as well as for work or health reasons.
The statement said rushing to supermarkets was not necessary and the measures were only announced to stop large public gatherings where the disease may spread.