Kurds begin evacuation from besieged Syrian border town
20 October 2019, 19:33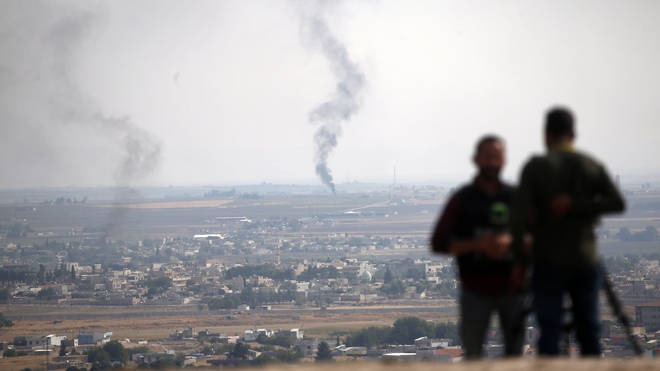 Kurdish-led Syrian Democratic Forces say they have pulled all their fighters out of Ras al-Ayn as part of a US-brokered truce with Turkey.
Civilians and military vehicles were evacuated from the Syrian town allowing Turkish-backed forces to move in.
It is the first pullback under an agreement, backed by the US and President Recep Tayyip Erdoğan, which has implemented a three-day ceasefire in the region.
After the evacuation, Kurdish fighters will redeploy from a 75-mile-wide and 20-mile-deep zone between the towns of Ras al-Ayn and Tal Abyad.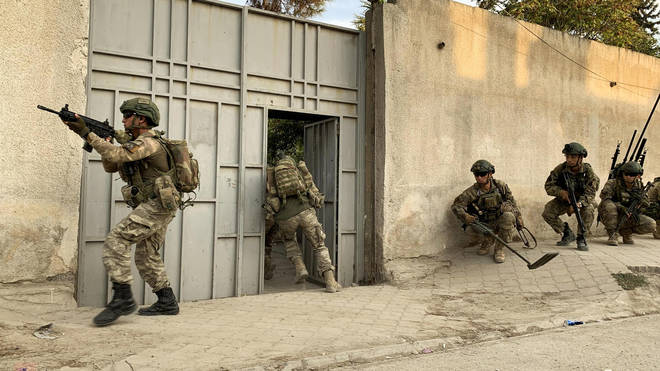 The suspension of fighting ends on Tuesday evening with questions still remaining over long-term arrangements, with Mr Erdogan demanding a "safe zone" clear of Kurdish military personnel.
Kurdish civilians fled from the battle zone in the convoy amid fears of atrocities by Turkish-backed Syrian forces.
Turkey's military said roughly 86 vehicles were involved as the convoy passed through corridors opened by Turkish-backed officials on their way to the town of Tal Tamr further south.
A spokesman for the Kurdish-led forces, Kino Gabriel, wrote in a tweet that the evacuation was complete.
"We don't have any more fighters in the city," he wrote.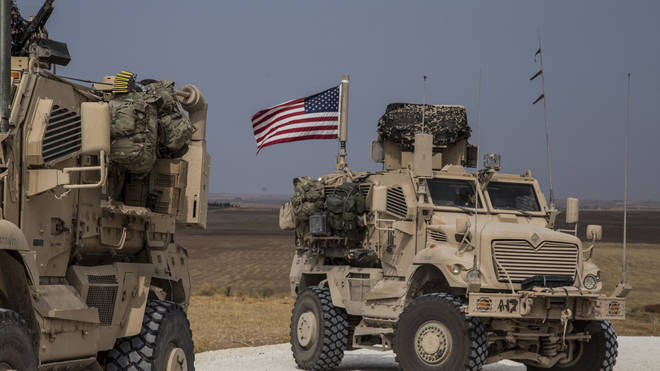 US President Donald Trump's administration negotiated the temporary entente, following heavy domestic and international criticism, that it had paved the way for the Turkish invasion.
Mr Trump removed US forces from the region which was seen as a green light for Turkey to begin fighting the Kurds, who had been allies with the US in the fight against Isis.
Turkey claimed one of its soldiers was killed during a clash with Kurdish fighters in northern Syria despite the ceasefire.
Its defence ministry said enemy troops had violated the three-day-old suspension of hostilities around 20 times.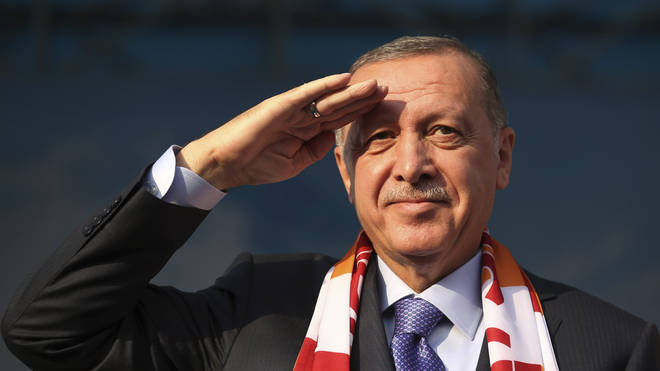 The Turkish President told the US and the EU that his military would continue its bombardment if the Kurdish militia refuses to withdraw from a 30km (20 mile) buffer zone by the end of the truce.
On Saturday, Boris Johnson spoke with Mr Erdogan on the phone and expressed his concern over the military action.
The two leaders seek talks with German Chancellor Angela Merkel and French President Emmanuel Macron.
A Downing Street spokesman said: "The prime minister welcomed the agreement between the US and Turkey on the temporary suspension of fighting, which he said was a step in the right direction.
"He hoped that the agreement would hold and minimise further casualties on all sides.
"But he also underlined that there remains a great deal of concern about Turkey's military operation in north-east Syria."