Over $200,000 raised for bullied boy, 9, with dwarfism after heartbreaking video
21 February 2020, 12:49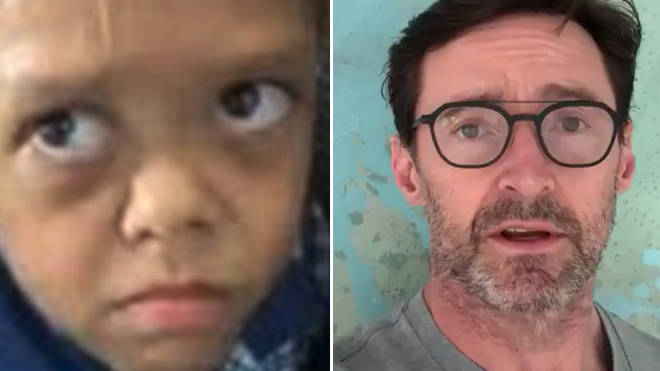 Hundreds of thousands of dollars has been raised for a bullied nine-year-old boy with dwarfism.
Quaden Bayles was filmed in a heartbreaking clip that went viral, in tears after he was bullied at school.
In the clip, which broke people's hearts around the world, Quaden tell his mother: "I want to kill myself.
"I just want to stab myself in the heart... I want someone to kill me.
The clip was filmed after his mother Yarraka picked him up from school in Brisbane on Wednesday.
But the heartbreaking video prompted an outpouring of support and donations after a stand-up comedian, who also has dwarfism, set up a fund to send Quaden to Disneyland.
Brad Williams wrote: "I'm setting up this GoFundMe to let Quaden know that bullying will not be tolerated, and that he is a wonderful human being who deserves joy.
"I want to fly Quaden and his mother to America, get them a nice hotel, and bring them to Disneyland," Mr Williams said on the fundraising page. 
"This isn't just for Quaden, this is for anyone who has been bullied in their lives and told they weren't good enough. 
"Let's show Quaden and others that there is good in the world and they are worthy of it."
Over $209,000 dollars has been raised so far.
Hollywood A-lister Hugh Jackman also spoke out in support of Quaden. "Quaden you are stronger than you know, mate. And no matter what, you have a friend in me," Jackman said in a video on Twitter.
At the start of the five-minute clip, Ms Bayles said: "I just picked my son up from school, witnessed a bullying episode, rang the principal and I want people to know this is the effect bullying has. This is what bullying does.
"So can you please educate your children, your families, your friends because all it takes is one more instance... and you wonder why kids are killing themselves."
"This is the impact bullying has a nine-year-old kid who just wants to go to school, get an education and have fun but every single fricking day something happens.
"Another episode another bullying, another taunt, another name-calling."