One dead and 10 injured following school 'sword attack' in Finland
1 October 2019, 12:05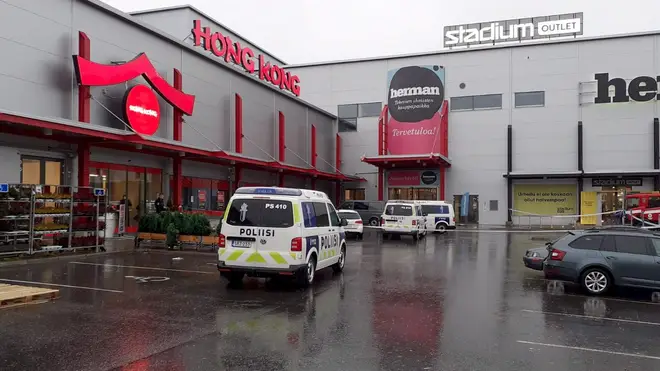 One person has died and 10 are injured following a violent incident at a vocational college in Finland.
Witnesses told Finnish media that a student entered Savo vocational school in Kuopio carrying a sword.
The suspected perpetrator, who is a Finnish man, is among those who has been injured, according to police.
The Iltahlehti reported he walked into a classroom at around midday and pulled the sword out of his bag before launching the assault.
Some students threw chairs at him in an attempt to escape.
Officers had to resort to using firearms to bring him into custody.
The school is adjacent to the Hermann shopping centre.
10 people have been injured and taken to hospital and one person has been found dead in the school facilities. Two have been injured severely and one of the people in hospital is the suspected perpetrator. #police #Kuopio

— Itä-Suomen poliisi (@PoliisiIS) October 1, 2019
Police added that surviving victims have been taken to a nearby hospital.
A witness told Finnish media she helped a female teacher who sustained a severe wound to her hand during the attack.
The college is known to have around 600 students, but it is not known how many were present at the time.
They added: "What happened on Hermann's premises so far is not considered a danger to outsiders."
Prime Minister Antti Rinne said the violence at the college was "shocking and completely unacceptable".
The country's education minister Li Andersson said every young person had a right to study in safety, without fear of violence.