Police officer who killed black woman in her own home charged with murder
15 October 2019, 16:03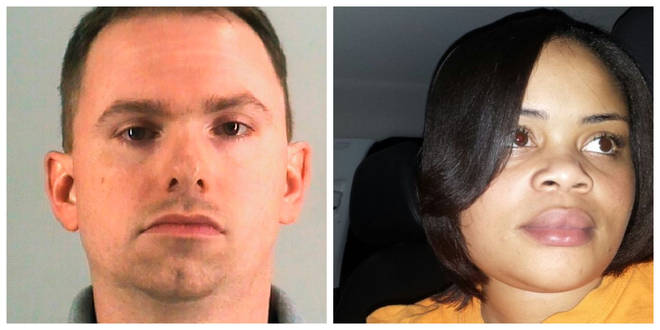 A white police officer has been charged with the murder of a black woman who was shot in her own bedroom.
Aaron Dean, 34, is being held in jail without bond following the shooting, which killed 28-year-old Atatiana Jefferson.
Ms Jefferson died on Saturday morning as she was caring for her eight-year-old nephew.
A neighbour had called the police non-emergency number to request a welfare check on the property after they noticed the front door had been left open.
Investigators have said they will ensure "no stone is left unturned" in the search for answers.
Earlier in the day he resigned from the force, and the police chief said he would have been fired if he hadn't.
Police bodycam video showed Dean approaching the door of Ms Jefferson's home, before walking around the side of the house.
He then fired into the bedroom a split-second after shouting at Ms Jefferson to show her hands.
Dean was not heard identifying himself as police on the video, and interim police chief Ed Kraus said there was no sign Dean or the other officer who responded even knocked on the front door.
"Nobody looked at this video and said that there's any doubt that this officer acted inappropriately," Mr Kraus said.
Sergeant Chris Daniels read a statement on Monday night after Dean's arrest in which he pledged that the department's major case and internal affairs units were working "around the clock" for justice in the case.
The neighbour who made the call, James Smith, 62, said he feels Ms Jefferson's death is "partly his fault."
He added he had checked the property himself and had not seen any movement before calling calling authorities.
Mr Smith told the Star Telegram: "I'm shaken. I'm mad. I'm upset. And I feel it's partly my fault.
"If I had never dialled the police department, she'd still be alive."